Roadtrip in the Heart of the Civil War Heritage Area
Escape to the back roads in the Heart of the Civil War Heritage Area! Safely enjoy scenic landscapes, find battlefield hiking trails, and support small towns and downtowns with outdoor dining and curbside pick up.
The first step to a successful road trip is planning the route. When you drive a scenic byway, the journey is the destination. Choose from one of the six scenic byways that pass through the Heart of the Civil War Heritage Area. See the guide here.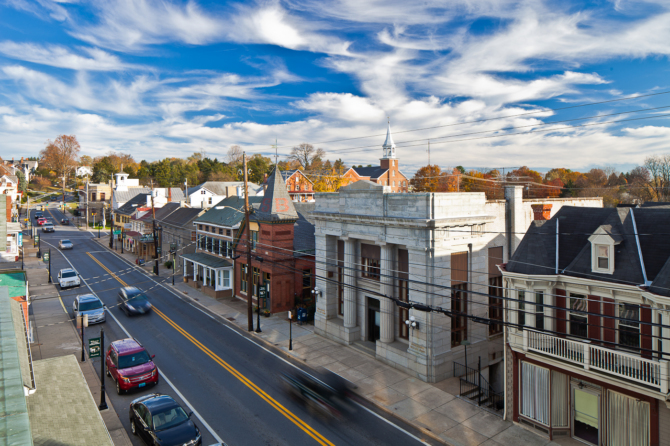 (Image of Main Street Middletown by Bruce Morgan courtsey of Visit Frederick.)
Customize an itinerary and visit historic sites that feature outdoor interpretation. See African American history sites in the Heritage Area, including the historic Catoctin Furnace, a mountainside site that centers the lives of the enslaved men and women who labored in the blast furnace as early as the American Revolution. Stop in Sharpsburg at Tolson's Chapel, a Reconstruction-era church and Freedmen's Bureau school, and then travel east to see the twentieth century Historic Sykesville Colored Schoolhouse.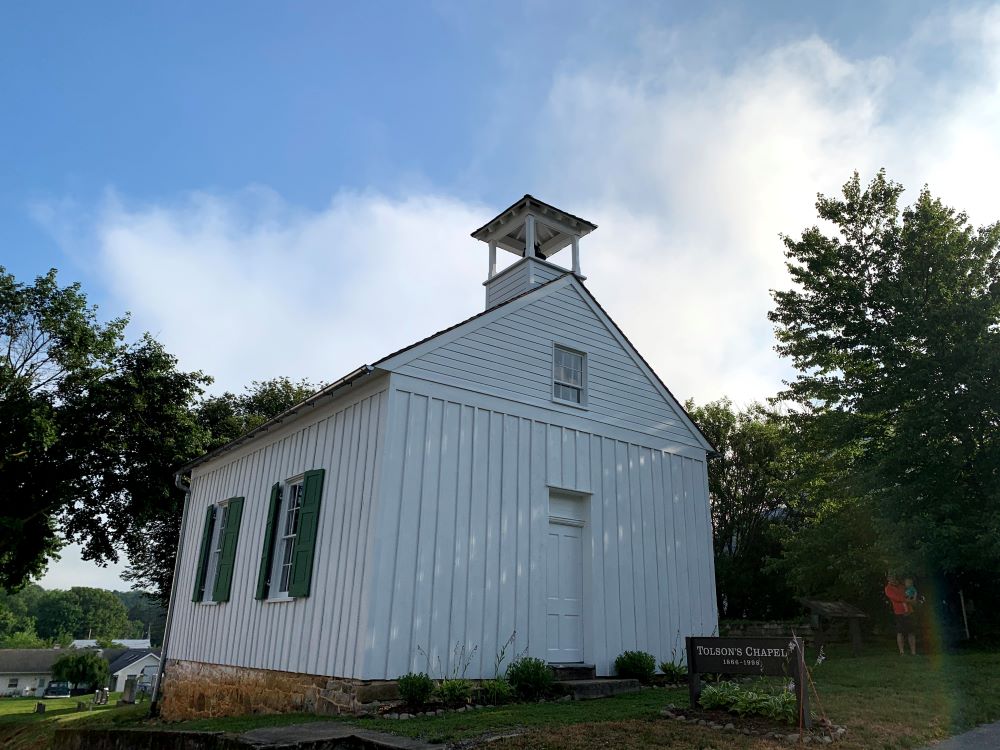 (Image of Tolson's Chapel by Auni Gelles.)
Find more roadtrip inspiration in this Pandemic Vacation blog post. Featuring battlefield walks, local food and beverage tips, and pit stops at historic sites, this Washington County guide includes advice for summer trips that can easily be applied to the winter season.