Bugle Call
A Pandemic Vacation in the Heart of the Civil War
September 16, 2020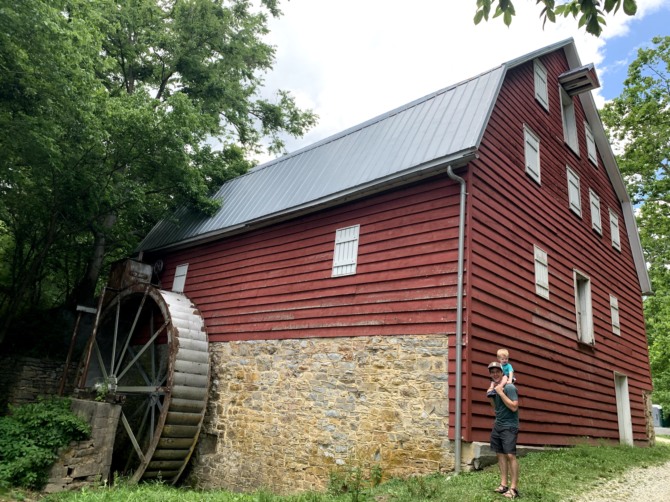 More than halfway through this year, it's safe to say 2020 isn't shaping up as anyone predicted. Although many summer travel plans are on hold, a trip to the Heart of the Civil War may be just the ticket. I was looking for a safe, reasonably priced, family-friendly getaway from Baltimore and found it in Washington County. This region offers unparalleled opportunities for outdoor recreation and access to historic sites. Although I had been to this area many times when I worked for the Heart of the Civil War, I had never spent the night there. Our family's three-day excursion was the perfect retreat during these stressful times. Renting a house in Sharpsburg allowed us to drive through Antietam National Battlefield at sunset and enjoy fresh Krumpe's Do-Nuts when they opened at 7 pm--which we never could have done as a day trip if we were going to make it home before our toddler's bedtime.
There's no shortage of things to do and see in the Heart of the Civil War, even while many businesses are closed due to the pandemic. Our trip seemed to focus on hiking through historic landscapes and eating donuts. I hope our itinerary may inspire your own adventure to this treasure in the Old Line State.
Day 1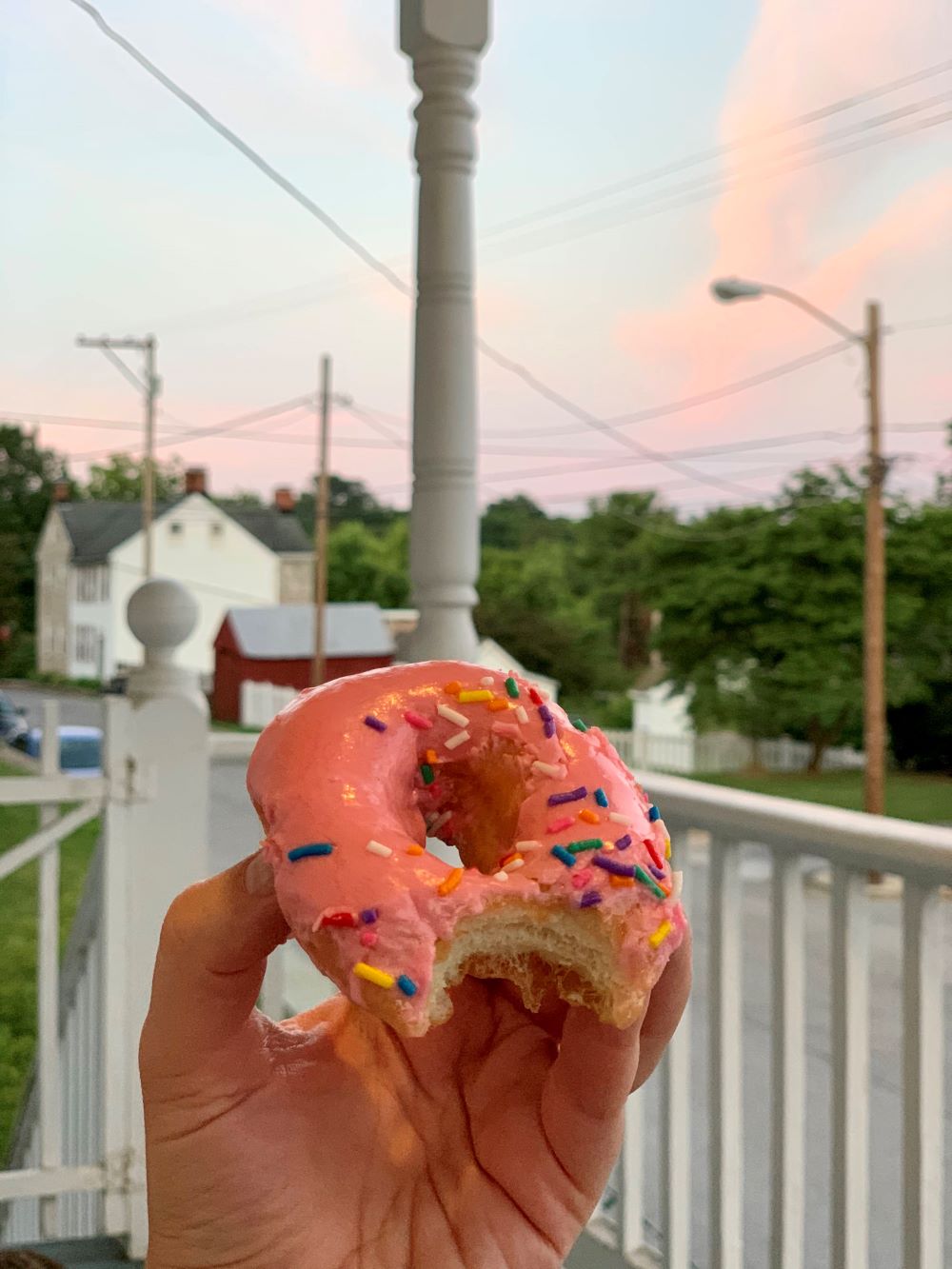 Make a pilgrimage to the original Washington Monument, a gem within the South Mountain Recreation Area. We passed only a handful of other users in this state park and stopped for a snack in the grassy area by the parking lot.

Stop by one of the country's best preserved-battlefields, Antietam, for a walk over the iconic Burnside Bridge and a scenic drive through now-tranquil landscapes.

Take in more stunning views (and keep the toddler napping in the car) by crossing the Potomac River into Shepherdstown, WV.

After eating a meal and freshening up, stop by the best donut shop in all of Maryland: Krumpe's Do-Nuts in Hagerstown donut pictured at right). The flavors, freshness, and prices are all amazing.

Drive through the battlefield at golden hour and soak in more of the striking historic views.
Day 2
Day 3
Taste more of the region's local cuisine at Burkholder's Baked Goods -- there's no shortage of delicious dessert options here--and stop by the Freedman's Bureau school at Tolson's Chapel (pictured at right).

Take in another view of the battlefield through the West Woods near Dunker Church. This 1.5 mile loop is flat and shaded, ideal for toddlers and arthritic dogs.

Explore more of the expansive C&O Canal. We enjoyed a picnic lunch at McMahon's Mill (top image) before heading to Cushwa Basin in Williamsport. The park has invested in huge engineering and restoration projects at both sites in recent years, and they're now open for all to enjoy.

Pick up a six-pack of local beer at Cushwa Brewing Co. to enjoy later before heading home.