Bugle Call
Enjoy a Great American Road Trip In the Heart of the Civil War
June 22, 2020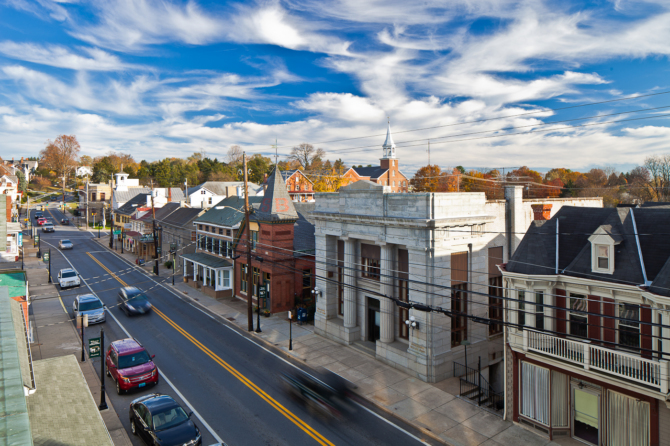 Above image of Main Street Middletown by Bruce Morgan courtsey of Visit Frederick.
There's nothing like a great American road trip to familiarize yourself with the Heart of the Civil War Heritage Area. What could be better than hopping in your vehicle, exploring small towns at your own pace and discovering countless hidden gems along the way? Maryland's scenic byways offer a great opportunity for that and there's literally something for everyone!
Parts of the Heart of the Civil War Heritage Area are included in these six Maryland Scenic Byways:
The Historic National Road Scenic Byway begins in Baltimore and travels 170 miles along the historic National Road to Grantsville. The National Road was America's first federally funded highway, carrying Conestoga wagons into the Western frontier during its earliest days. Today it passes through small towns and meanders along mountain passes and winding riverbanks. The National Road, an artery to the heart of America, passes through many Heart of the Civil War municipalities including Mount Airy, Frederick, Middletown, Boonsboro, Funkstown, Hagerstown, Clear Spring and Hancock. Suggested stops on this tour include the National Museum of Civil War Medicine, Washington Monument State Park, National Road Museum, Hagerstown Roundhouse Museum, Wilson Store and Fort Frederick State Park.