Bugle Call
Commemorate the 157th Anniversary of the Maryland Campaign in the Heart of the Civil War Heritage Area
September 9, 2019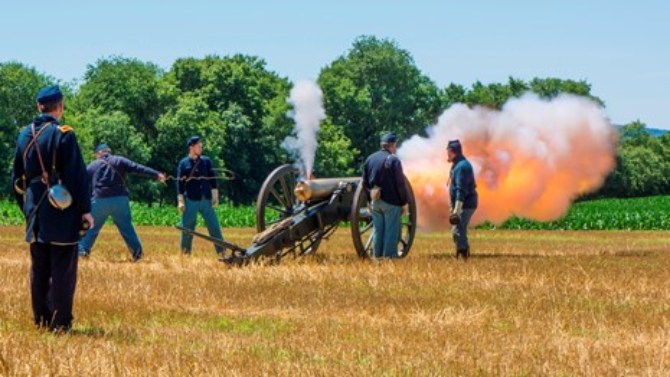 September is an ideal time to explore Carroll, Frederick and Washington Counties in the Heart of the Civil War Heritage Area. Even though summer is winding down or has come to an end for many, the commemoration of the Maryland Campaign of 1862 always means a full event calendar. Even better, September weather in Maryland is typically less hot and humid, often with cool fall-like mornings and evenings. It's a wonderful time to be outside visiting battlefields, recreating and enjoying our historic scenic landscapes.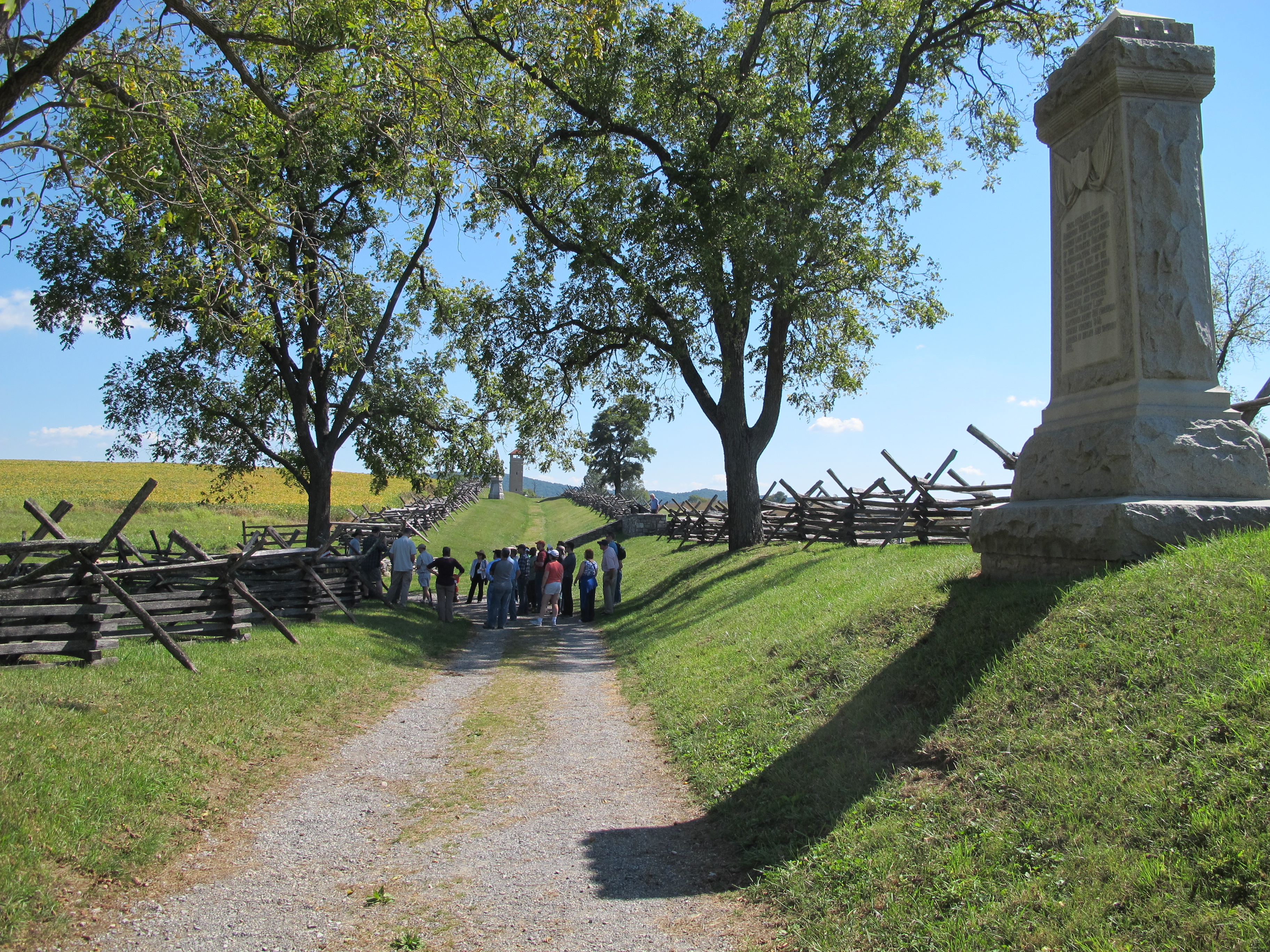 This September marks the 157th anniversary of the Maryland Campaign. Commemorative events and programming are offered throughout the month at South Mountain State Battlefield, Harpers Ferry National Historical Park, Antietam National Battlefield and even Monocacy National Battlefield, beginning September 7 at South Mountain. The wide range of programming provides something for everyone—from kids' programming to book discussions, real time hikes to battlefield tours, civilian talks to firing demonstrations, and photography programs to musical performances. If you're looking for a one-on-one, in-depth guided tour relating to the Maryland Campaign, you can book a tour with one of the Antietam Battlefield Guides.
A great first-stop while visiting the Heart of the Civil War Heritage Area is the Newcomer House at Antietam Battlefield. This historic 1780's home is an exhibit and visitor center for the heritage area, open daily in September from 11 a.m. to 5 p.m. Staffed by knowledgeable volunteers familiar with all three counties, you'll find information about sites and events you may wish to explore during your stay. Plus the staff is often willing to recommend things based on your personal interests.
If you're traveling with children, there are plenty of activities geared towards the younger population. At the Newcomer House there's a fun photo opportunity that involves Civil War era clothing. Be sure to check out Junior Ranger programs and Kids in Parks TRACK Trails at each of our local National Park Service sites. The Heart of the Civil War Heritage Area GeoTrail is another great option for family fun and adventure, all while learning about history!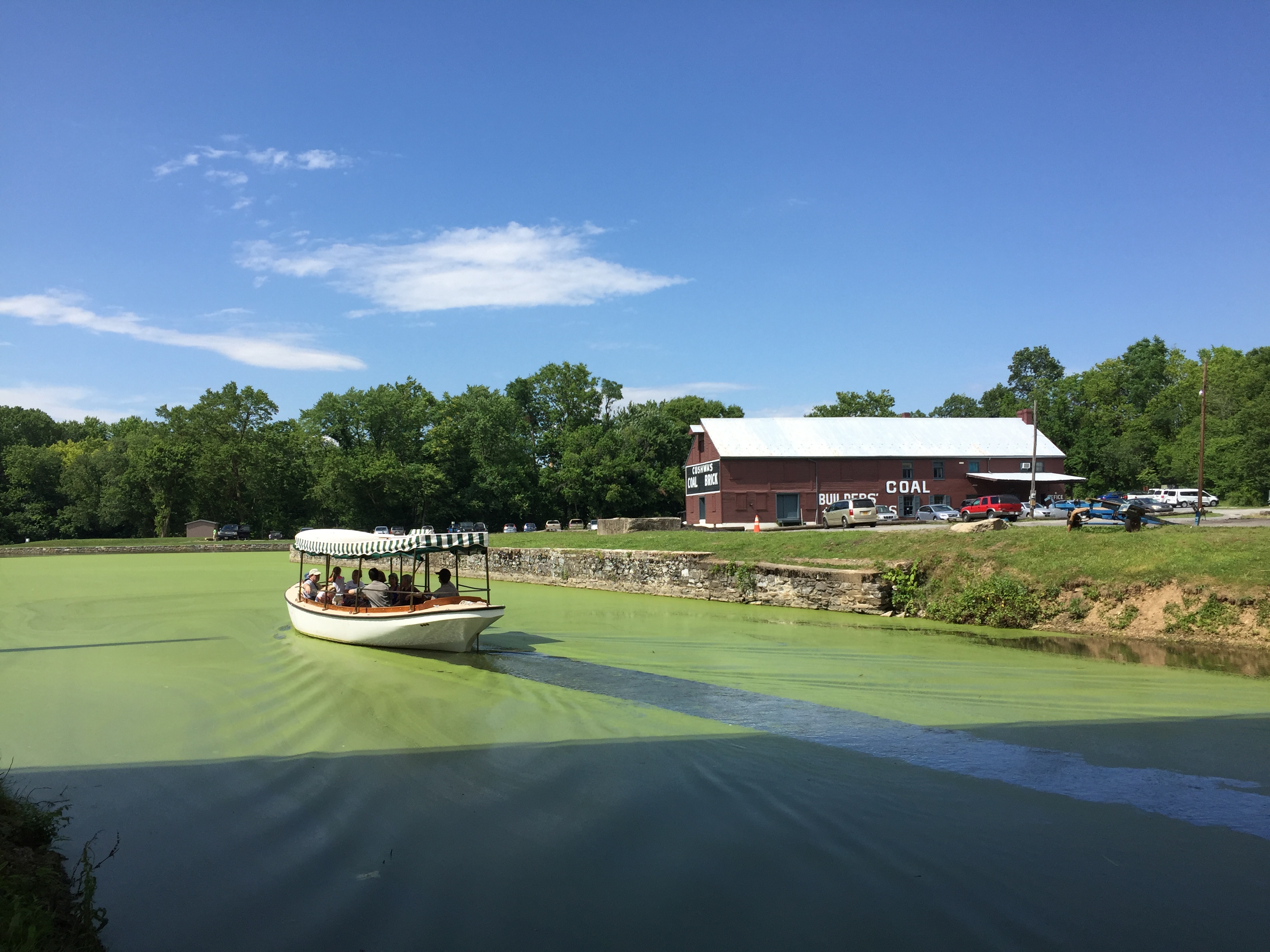 While your visit may be based on your interest in the Civil War commemorative events this September, there is no shortage of other things to see and do in each of the three counties. Follow the Barn Quilt Trail in Carroll County, drink in the view at a Frederick County winery, brewery or distillery, and check out the newly restored Conococheague Aqueduct on the C&O Canal in Washington County. It's a great time for outdoor recreation in all three counties. Hike, bike and paddle the many trails and waterways that meander throughout the heritage area's natural landscapes. Agritourism experiences are abundant this time of year, with corn mazes, pumpkin patches, orchards and ice cream. Enjoy hometown festivals, antiquing and shopping and dining all while exploring quaint Maryland towns along the way.
Lodging is just as varied as the experiences offered here. From primitive camping to cabins, hotels and bed and breakfasts, you'll find something to suit your personal preferences. For those who enjoy staying in bed and breakfasts, we recommend the Inn-Vasion experience, staying in a historic inn in one or all three counties in the heritage area.
We hope you'll visit the Heart of the Civil War this September and take part in the many events and activities commemorating the Maryland Campaign of 1862. Visit our Calendar of Events for a complete listing of events throughout the heritage area.