Bugle Call
Bells, Barbara Fritchie, and Battlefields: A Midwinter Reflection
December 5, 2016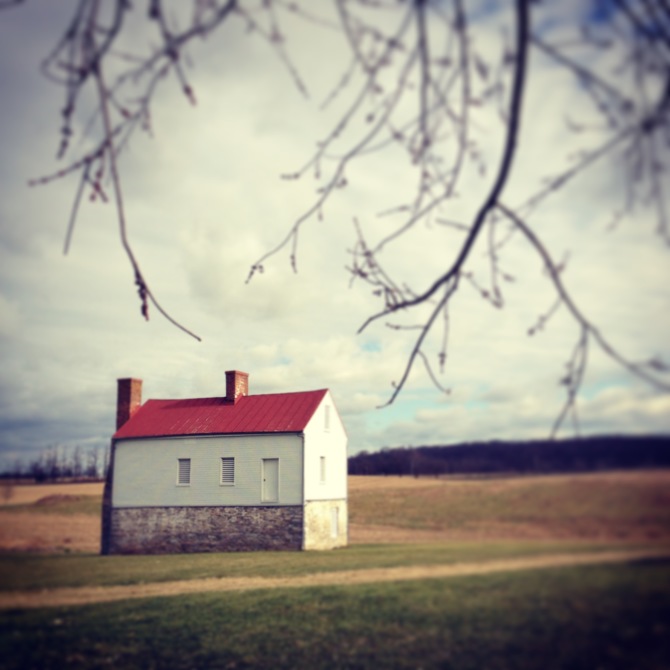 The Ausherman Family Foundation recently premiered local filmmaker Chris Haugh's latest work, a documentary about Barbara Fritchie (accessible on the new website BarbaraFritchie.org). In the film, Fritchie House docent and retired English professor Anne Slater reflects on John Greenleaf Whittier, who wrote the Ballad of Barbara Frietchie in 1863 as one of New England's 19th century Fireside Poets.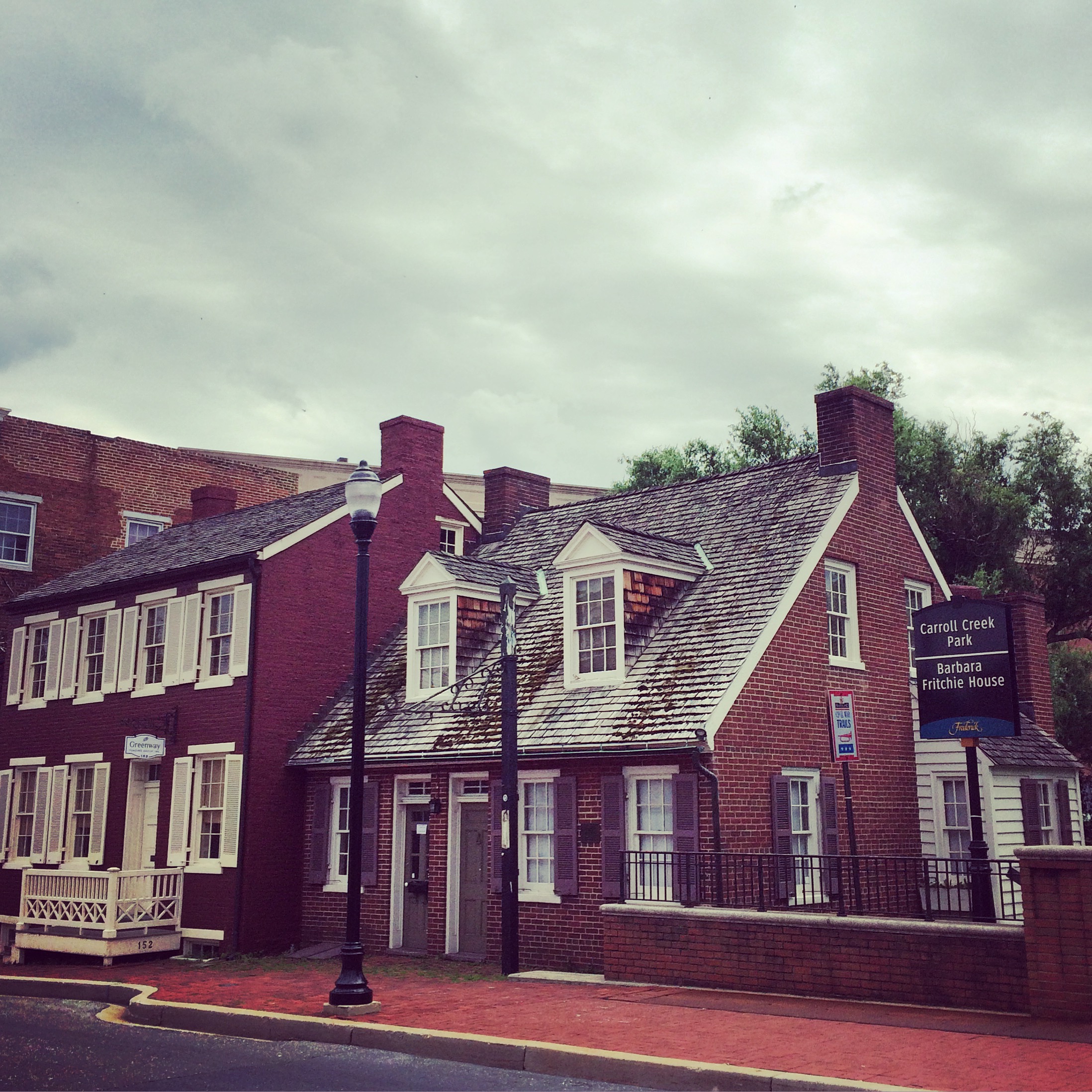 Whittier recalled a brave old woman who waved an American flag before Confederate troops marching through Frederick in 1862—an event which historians have not been able to confirm. Later in the documentary storyteller and scholar George Wunderlich reminds viewers that another Fireside Poet, Henry Wadsworth Longfellow, also wrote a patriotic ballad employing less-than-factual detail: Paul Revere's Ride. It's an apt pairing: two American poets whose works catalyzed heritage tourism in the towns of their famous protagonists—Frederick and Boston.
The circle of Fireside Poets wrote knowing that their words would be enjoyed by families around the fireside. The group included William Cullen Bryant, James Russell Lowell and Oliver Wendell Holmes, Sr., who spent time in our area searching for his wounded son after the Battle of Antietam. Holmes remarked of Frederick that it "…had a poetical look as seers and dreamers might live there."
They used their art to share American lore alongside contemporary politics, often suggesting a call to moral action. Anti-slavery sentiments and staunch unionism sparked inspiration for these bards. In Holmes' case, he was even an early historic preservation advocate. His instantly popular work Old Ironsides (1830)—a tribute to the 18th century vessel the USS Constitution—aroused public outcry when the Navy planned to dismantle it. Old Ironsides was preserved and is the oldest ship in the world still afloat today.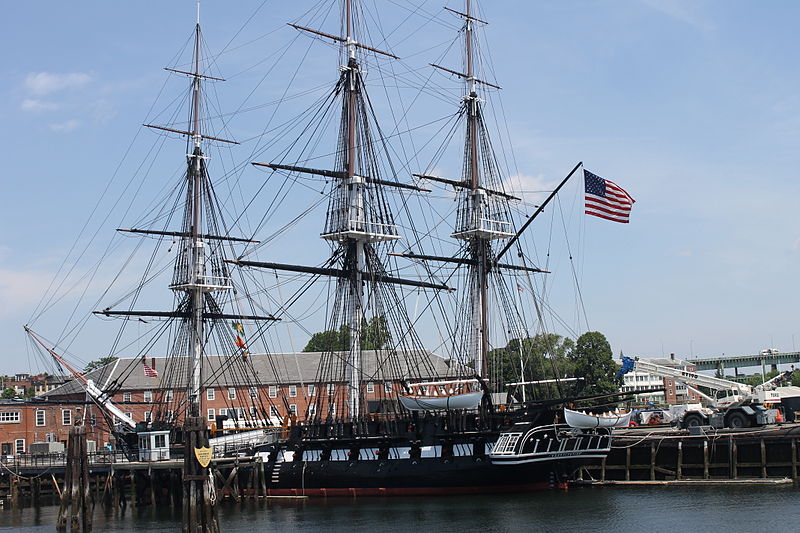 In the mid-19th century—as today—Americans faced difficult elections, experienced divisive politics and questioned the meaning of freedom. As we respond to the tenor of the times, we can find relevance in the stories of America's past and even pen a few couplets as a creative and cathartic outlet. Winter affords numerous opportunities to experience historic towns, sites, museums, historic houses of worship, and battlefields in the Heart of the Civil War. Walking our hallowed grounds can serve as a chance to reflect, regroup, and refresh. You can ring in the new year on a First Day Hike, flex your problem-solving skills on the Heart of the Civil War GeoTrail, or trace the paths of Civil War soldiers on hiking trails at Monocacy, Antietam, or South Mountain (the Appalachian Trail).
On December 25, 1863, Longfellow wrote Christmas Bells—the basis of the now-familiar carol I Heard the Bells on Christmas Day. The poem expressed heartache about injustice and violence in the world, made personal by his worry over a son wounded in battle about a month earlier. While his words reveal despair, they also offer solace and hope. As you listen to the bells of the season, take heart,
"The Wrong shall fail,
The Right prevail,
With peace on earth, good-will to men."
Images, from top: A view of the Best Farm at Monocacy National Battlefield in the winter; the Barbara Fritchie House in Frederick; the USS Constitution in Boston in 2014, photo by Billy Hathorn via Wikimedia Commons.