Bugle Call
Together Mindful: Commemoration Beyond 150 Years
March 27, 2015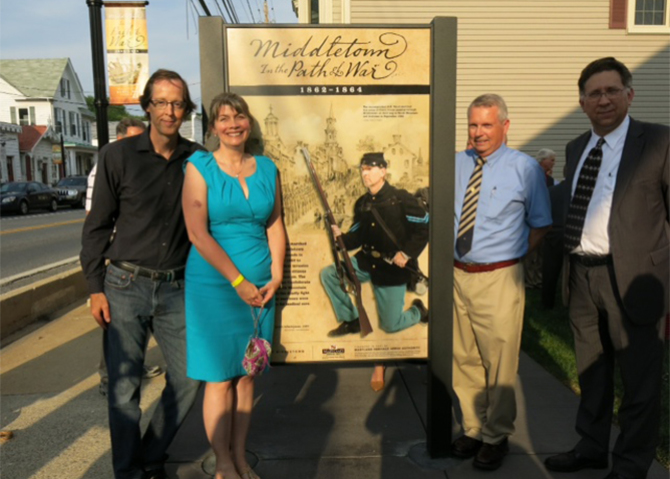 Break down "commemoration," and one way to interpret the root words is "together mindful." I like that phrase, and its connotations of community, invitation, thoughtfulness and engagement. The expression, together mindful, also feels less time-limited than "commemoration." As Civil War sesquicentennial commemorations draw to a close in 2015, the Heart of the Civil War Heritage Area has more opportunities than ever before for visitors to join us in a together mindful exploration of Maryland's border state experience and its relevance today.
We are fortunate that 150th anniversary commemorations have included legacy projects that enhance the visitor experience in the Heart of the Civil War, and prompt new and return visits to our heritage resources. Significantly, more than 368 acres of battlefield have been preserved through easement and fee simple transactions, by the efforts of many agencies and organizations, including the Civil War Trust, the Department of Natural Resources, the Maryland Environmental Trust, Save Historic Antietam Foundation, and the Maryland Heritage Areas Authority. This legacy allows visitors to experience a landscape that genuinely reflects the hills, valleys and villages witnessed by soldiers in the 1860s. Whether driving Civil War Trails, participating in a group tour, or taking a family outing, preserved battlefields make for a together mindful experience.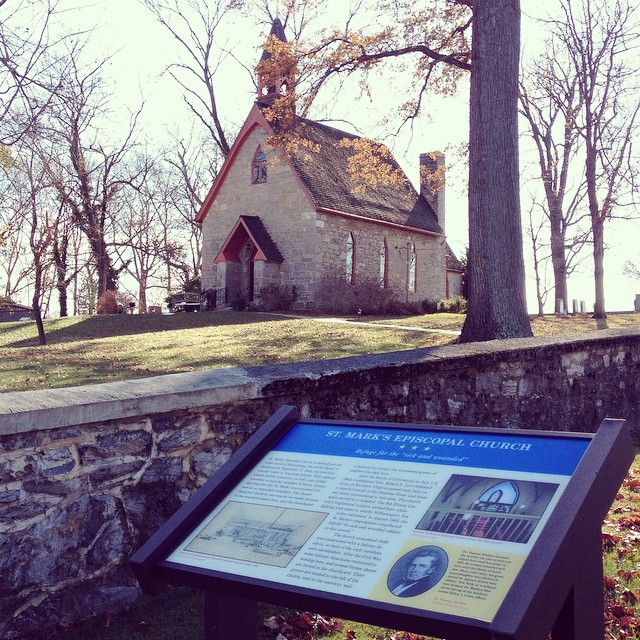 Each year, 150th anniversary commemorations added interpretive media to the heritage area. These products create new access points for the public, and reasons for visitors to come back again for something new. Together mindful, we invite heritage travelers and our own community members to discover:
The historic Newcomer House at Antietam National Battlefield, ready to welcome you as the Heart of the Civil War visitor center.
Expansive new battlefield features, including new museums at South Mountain State Battlefield (at Washington Monument and Gathland State Parks), exhibits and interpretive waysides at Monocacy and Antietam National Battlefields, and many other enhancements to the visitor experience.
Numerous Civil War Trails wayside markers have been installed in Carroll, Frederick and Washington counties, including an entirely new trail: 1864 Attack on Washington: the Last Invasion.
New outdoor exhibit panels that tell of the impact of the War on Middletown.
New exhibits, such as the African American and hospital stories on view at St. Mark's Episcopal Church, Lappans; "Charity Afire" at the National Shrine of St. Elizabeth Ann Seton, where displays share the experience of Daughters and Sisters of Charity as nurses; and, "When the War is Over…The Mental and Physical Legacy," at the National Museum of Civil War Medicine.
The City of Hagerstown which now boasts a comprehensive Civil War interpretive program with 50 wayside interpretive markers, walking tour brochures, films, books and a web presence revealing both well-known and little known events and persons of Hagerstown in the 1860s.
Several films, among them, "Valor in the Streets: The Battle of Hagerstown," "Time's Crossroads: The History of New Windsor, MD" and "Maryland's Heart of the Civil War," the latter of which is accompanied by a "Collection of Commentaries" – a free flipbook App that provides more film footage and extensive primary source materials.
The website, crossroadsofwar.org, an incredibly rich resource including historical essays, animated battle maps, an interactive map of historic sites, tour itineraries, videos, searchable databases of contemporary regional newspapers and Civil War soldiers, and a trove of digital images. The website explores our border region's complex interweaving of race, politics, sectional division and conflict.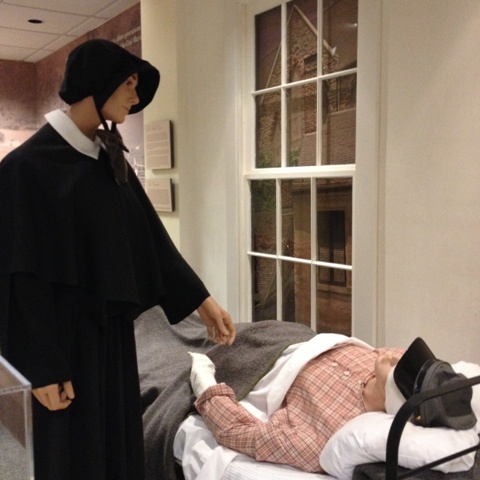 We are excited to build upon heightened public awareness and new opportunities established during the American Civil War Sesquicentennial period. In the coming years, the Heart of the Civil War Heritage Area, with historic, cultural and natural resource partners, will focus on ways to grow audiences that are broader, deeper and more diverse than ever before. Together mindful, I hope you will come along and bring your friends.
Photos
Top: This interpretive wayside panel was installed along Main Street in Middletown in July 2014 with the hard work of these individuals.
Middle: A Civil War Trails marker outside St. Mark's Episcopal Church, Lappans, in Boonsboro, interprets the parish's rich African American heritage.
Bottom: A scene from "Charity Afire" at the National Shrine of Saint Elizabeth Ann Seton.