Bugle Call
The 'Great Treat of Ice Cream': Explore Civil War Trails & Sample Sweet Treats This Summer
July 15, 2015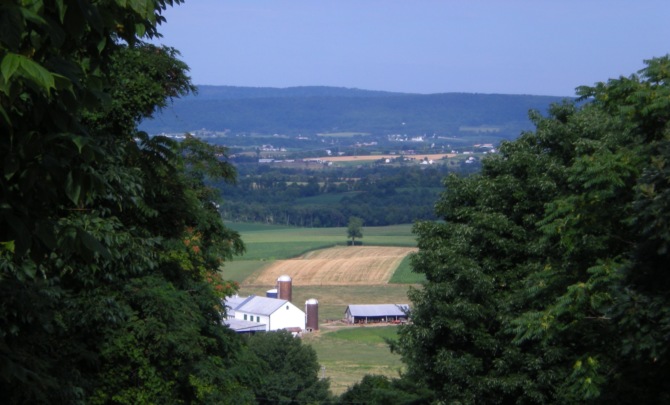 In June 1864, Walt Whitman wrote a letter to his mother about the "great treat of ice cream." He recalled his distribution of ten gallons of "very nice" ice cream around 15 wards in Washington D.C.'s Carver Hospital as bittersweet. He wrote, "many of the men had to be fed, several of them I saw cannot probably live, yet they quite enjoyed it, I gave everybody some — quite a number western country boys had never tasted ice cream before — they relish such things." Of course, the treat that cheered the weary spirits of injured Union soldiers carries the same delight for many travelers today.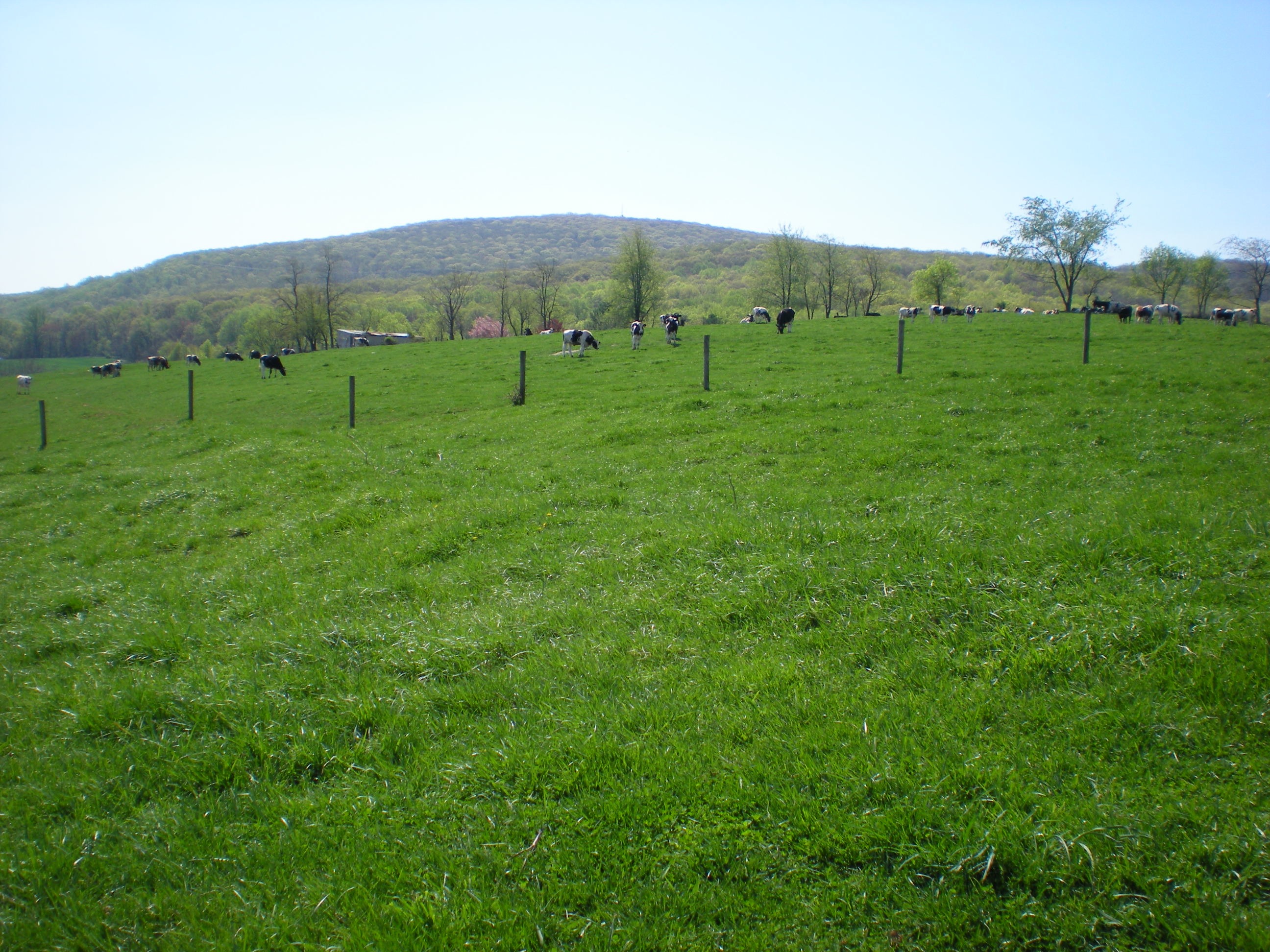 Although the University of Maryland Extension identifies Maryland as a "milk deficit state" (that is, the state produces less than one glass of milk per person per day), dairy farming has played a significant role in the state's economy and history for the past 150 years. In the decades following the Civil War and into the 20th century, much of the rich farmland of mid-Maryland was shifted from grain production to dairy farming. In 2014, an estimated 50,000 cows produced 987 million pounds of milk in Maryland, with Frederick County leading the state's milk production.
Farm-fresh ice cream is delicious at any time of year (as Whitman no doubt knew), but since 1984 July has been designated National Ice Cream Month. This is the perfect opportunity to start your journey on the Maryland Ice Cream Trail. The Maryland Department of Agriculture's annual program encourages ice cream enthusiasts to visit eight of the state's dairy farms and submit a stamped passport by the end of the summer to receive a prize. Three of the farms on this year's list are located in the Heart of the Civil War—and make an excellent complement to the popular Civil War Trails that so many heritage travelers already enjoy.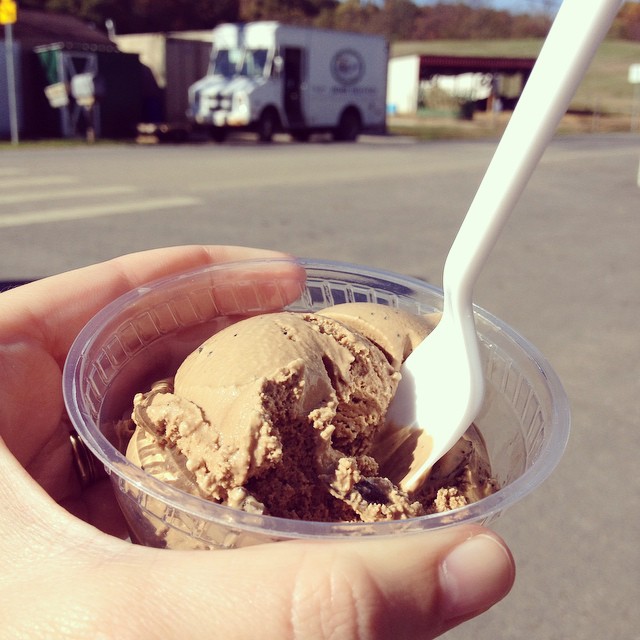 South Mountain Creamery, near the Antietam Trail, has a storied Civil War past. Part of the property served as an observation post for Generals McClellan, Burnside, and other senior commanders—as well as a host for Union artillery positions—during the Battle of South Mountain on September 14, 1862. Nearby Middletown was ransomed by Confederate General Jubal Early in July 1864. Townsfolk negotiated to pay $1,500 of the $5,000 Early demanded to spare their town from burning.
Rocky Point Creamery in Tuscarora is located near the Gettysburg Union Advance Trail. More than 75,000 Union troops crossed the Potomac River on pontoon bridges at nearby Edward's Ferry in late June 1863. The troops received a warm welcome in nearby Jefferson before continuing to march north and meet the Confederates at Gettysburg on July 1-3, 1863.
Misty Meadows Farm Creamery, a Smithsburg institution since 1918, is located near the Gettysburg Confederate Retreat Trail. Union cavalry and Confederates led by J.E.B. Stuart passed through—and engaged in a skirmish in—Smithsburg following the July 1863 Battle of Gettysburg.
If your sweet tooth still isn't satisfied, don't miss JJ Hoffman's Creamery in Carroll County—not far from the Gettysburg Confederate Advance Trail. And of course, no visit to Antietam National Battlefield would be complete without a trip to Nutter's Ice Cream in Sharpsburg.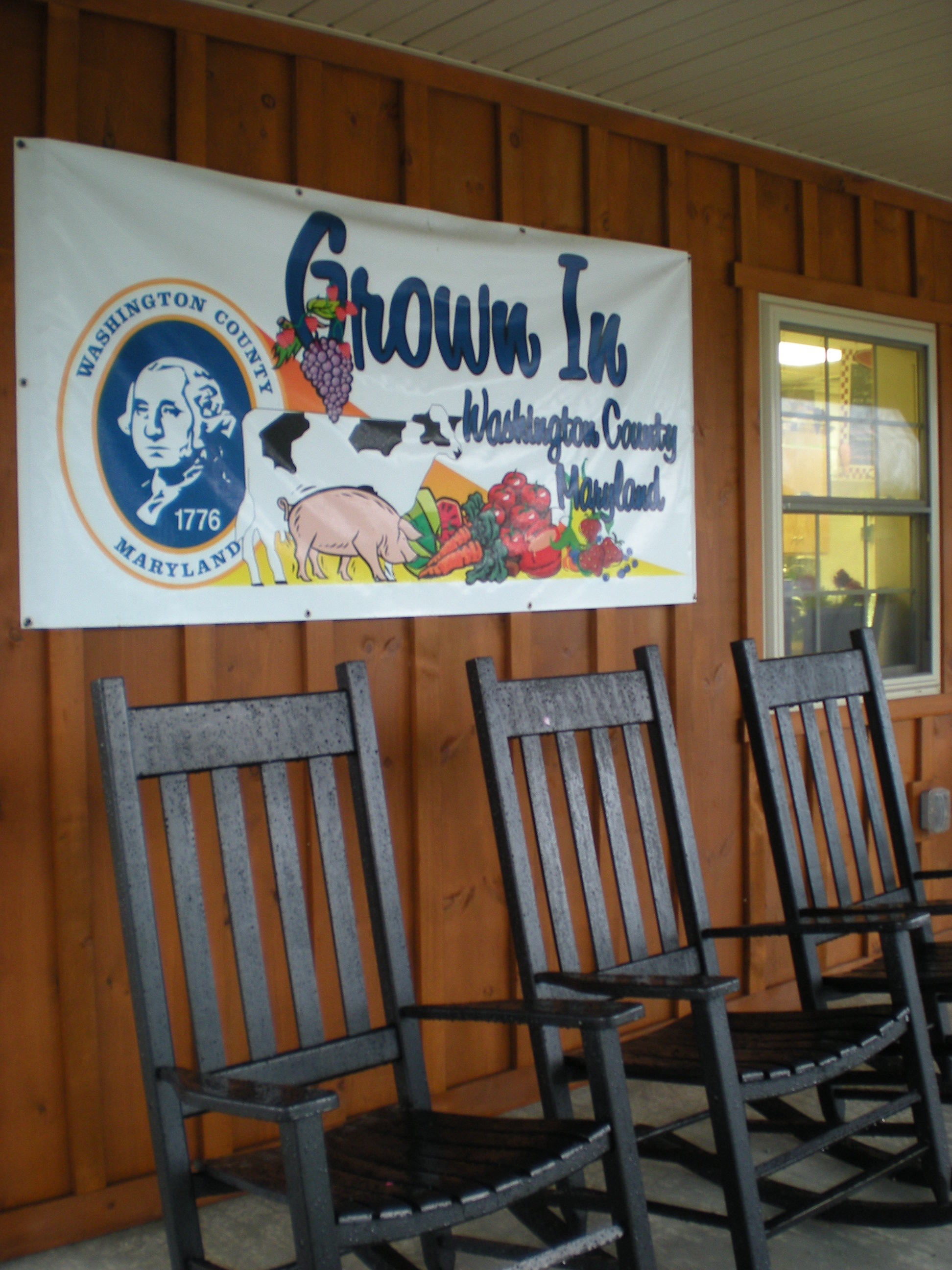 Interested in learning more about the history of farming in mid-Maryland? Stop by the Carroll County Farm Museum in Westminster, the Frederick County Farm Museum at Rose Hill Manor in Frederick, or the Rural Heritage Museum in Boonsboro.
Photos: Lush farmland of the Middletown Valley; cows graze on South Mountain; a cup of ice cream at South Mountain Creamery; outside Misty Meadows Creamery.