Bugle Call
Inspiring the Next Generation of Battlefield Stewards: an Education Initiative in the Works
December 1, 2015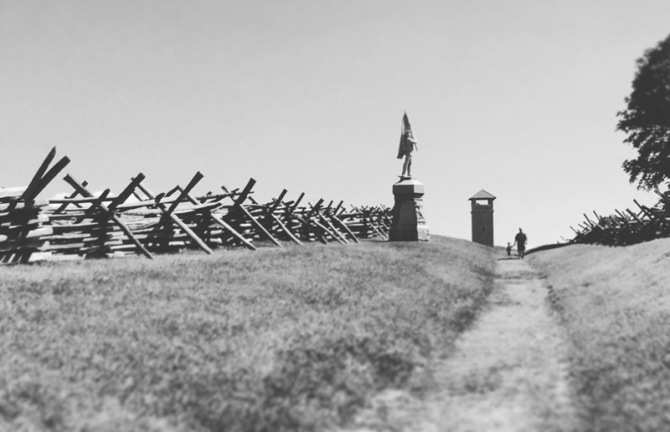 We're pleased to announce a new project in the works: the Heart of the Civil War Preservation Education Initiative. Our goal with this initiative is to develop a dynamic, online education portal that provides high-quality classroom activities, linked to national standards, to teachers in the Heritage Area as well as across the country. These materials will connect to sites in the Heritage area and use three existing resources—the Emmy-award winning documentary Maryland's Heart of the Civil War, its companion flipbook, and the CrossroadsofWar.org website—as a foundation for teaching about the Civil War.
Our hope is that the portal will serve as a trip planning tool to enhance student group travel to the Heritage Area. Resources for teachers, administrators, parents, and tour operators will make the case for visiting the hallowed ground between the Mason-Dixon Line and the Potomac River. Considering our proximity to the popular destinations of Washington, DC, Gettysburg, and Harpers Ferry, we're encouraging school groups to make the Heart of the Civil War their "base camp" for end-of-year visits to the area. We hope this K-12 initiative will result in greater student engagement with local battlefields, which will ensure that a "core history audience" will continue for generations to come.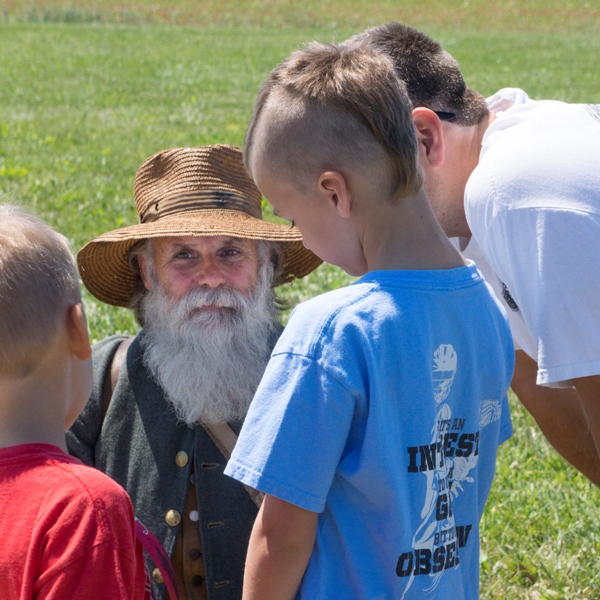 We recently completed the planning phase of this project with funding from the Delaplaine Foundation. Experienced museum education consultant Beth Maloney worked with educators at many of the Civil War sites in the Heritage Area to identify the strengths and areas of improvement that the new portal could address. Thanks to a grant from the NPS American Battlefield Protection Program, we're now able to continue into the implementation phase—and your help is needed! We're looking for teachers (of all disciplines) to share their field trip planning insights in this brief survey. Please share this project and ask the teachers in your life to get involved.
Our goal is to launch the Education Portal in summer 2016. However, there are many opportunities to get involved between now and then. We will be posting curriculum materials on Pinterest, looking for teachers to help test content, and hosting two public meetings in the coming months. Stay tuned on social media for more details. If you have comments, questions or suggestions about this Education Initiative, please contact us at info@heartofthecivilwar.org.
Don't wait to plan your next field trip to the Heritage Area. You can view existing online curriculum materials from Antietam National Battlefield, Monocacy National Battlefield and Harpers Ferry National Historical Park. Local historical societies, museums and parks across the Heritage Area offer outstanding field trip experiences as well. Contact us for help with identifying the best fit for your classroom's needs. And remember that 2016 is a great time to take a field trip, thanks to the Every Kid in a Park initiative which provides free admission to federal lands for all fourth graders (and three family members).
Photos: top - a very young visitor with his father at Antietam National Battlefield; bottom - children come face-to-face with a living historian at Battle of Monocacy 150th anniversary commemorations, NPS photo.