Bugle Call
Memorial Day Parade Traditions in the Heart of the Civil War
May 20, 2020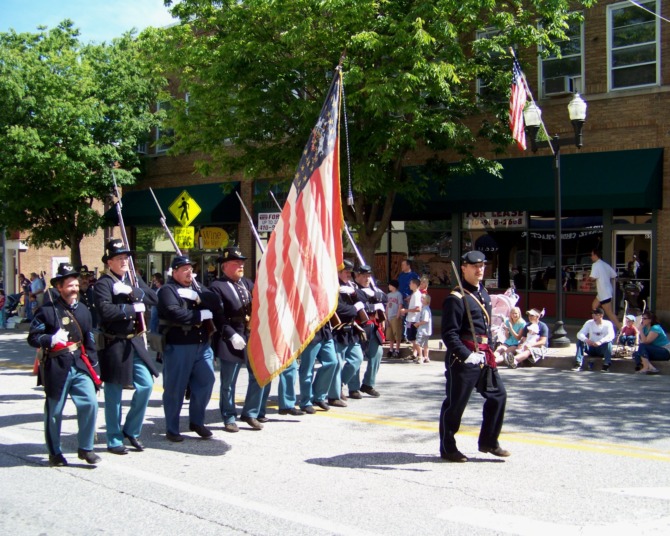 Editor's Note:
Monocacy National Battlefield's Last Full Measure of Devotion flag installation will be visible over Memorial Day weekend 2020, May 23, 24, and 25. The battlefield's annual tradition places 2,200 historic flags, one for each battle casualty, near the Visitor Center. The flags honor those who've sacrificed for our nation; visitors are encouraged to continue to care for each other by social distancing and using masks. Respect other visitors' space. Restrooms and the Visitor Center are still closed please plan accordingly. Trails and open areas remain open on the battlefield. See more on our event calendar.
Memorial Day has always had very special significance for two historic Maryland towns, located just over 50 miles apart in Maryland's Heart of the Civil War Heritage Area. Both Sharpsburg and Westminster lay claim to having the oldest, continuously held Memorial Day parade in the nation. But this year will be different, due to the COVID-19 pandemic. Both communities made the difficult decision to cancel their traditional parades in keeping with social distancing guidelines for Maryland. The long-standing history of Sharpsburg and Westminster's Memorial Day parades remains; not even a pandemic can erase that.
The Oldest Continuously Held Memorial Day Parade in America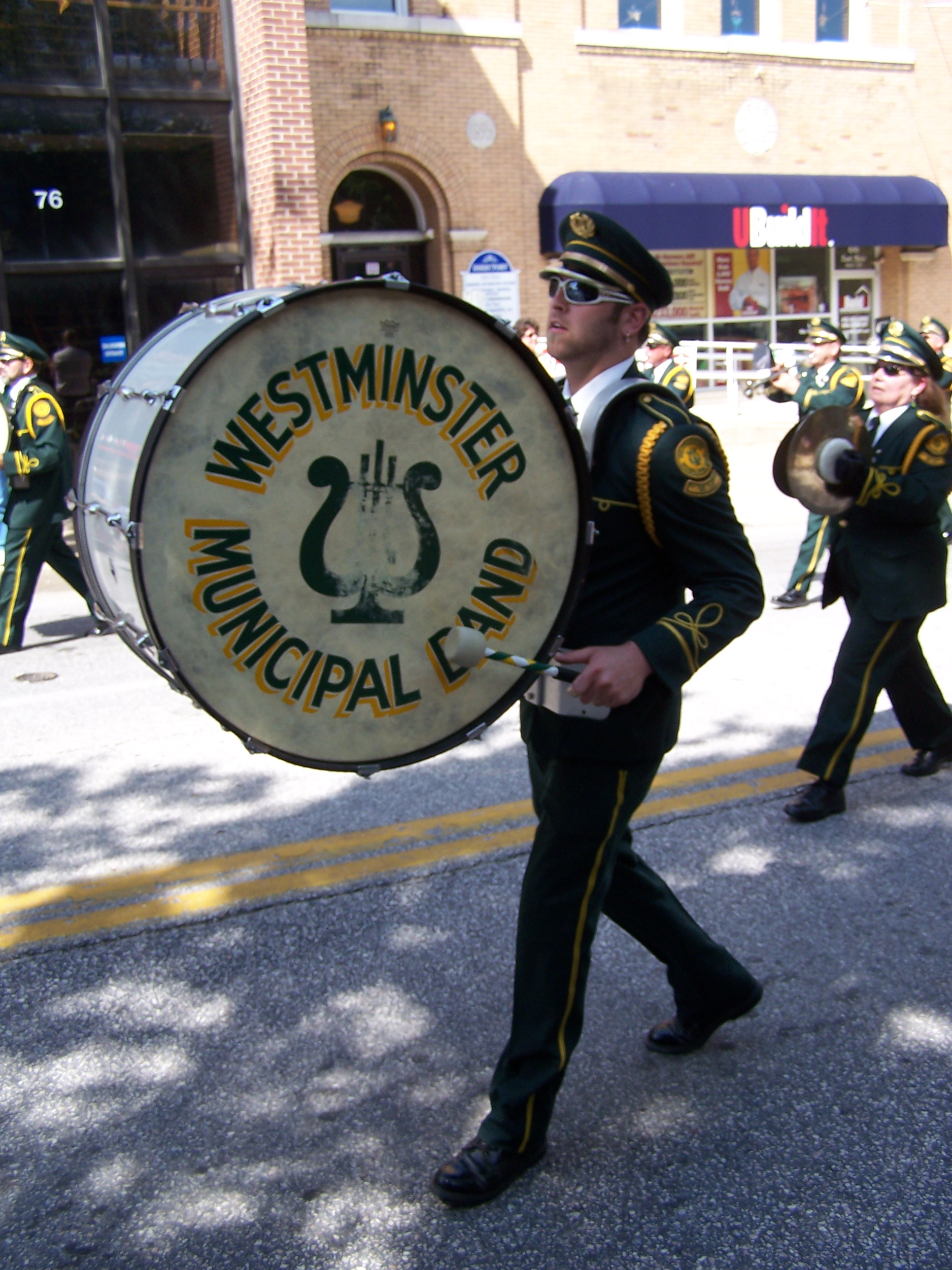 The small town of Sharpsburg, located adjacent to Antietam National Battlefield in Washington County, and Westminster, county seat of Carroll County, both trace their Memorial Day parade origins to post-Civil War years. Given their ties to the Antietam and Gettysburg Campaigns, respectively, the claims are well substantiated. While historians say it's nearly impossible to document the oldest Memorial Day parade in the country, it's feasible to say that the Sharpsburg and Westminster parades are among the oldest in the nation. Both towns have time-honored traditions, passed down from generation to generation, of remembering those who died in service to our country.
People from near and far traveled to Antietam, many by train, starting just after the September 1862 battle. At first, people came in search of news about loved ones or to retrieve bodies, then veterans and families of those lost seemed drawn to the area to reminisce and remember. On September 17, 1867, the fifth anniversary of the battle of Antietam, a crowd that included President Andrew Johnson and other dignitaries gathered to dedicate Antietam National Cemetery, which was still private. Later, in July of 1879, the cemetery was transferred to the War Department.
Decoration Day is Established
On May 5, 1868, three years after the end of the Civil War, General John A. Logan, commander-in-chief of the Union veterans' group known as the Grand Army of the Republic (GAR), established Decoration Day as a time for the nation to decorate the graves of the war dead with flowers. Groups were already gathering informally before the end of the Civil War at the graves of soldiers, so it was no surprise that Americans fully embraced the idea behind Decoration Day. The first year after Logan's decree, more than 27 states held some sort of Decoration Day ceremony. By 1890, every former state of the Union had adopted Decoration Day as an official holiday. For more than 50 years, the holiday was centered around those killed in the Civil War. It wasn't until World War I that it was expanded to include those killed in all wars. Then in 1971, Congress declared Memorial Day a national holiday.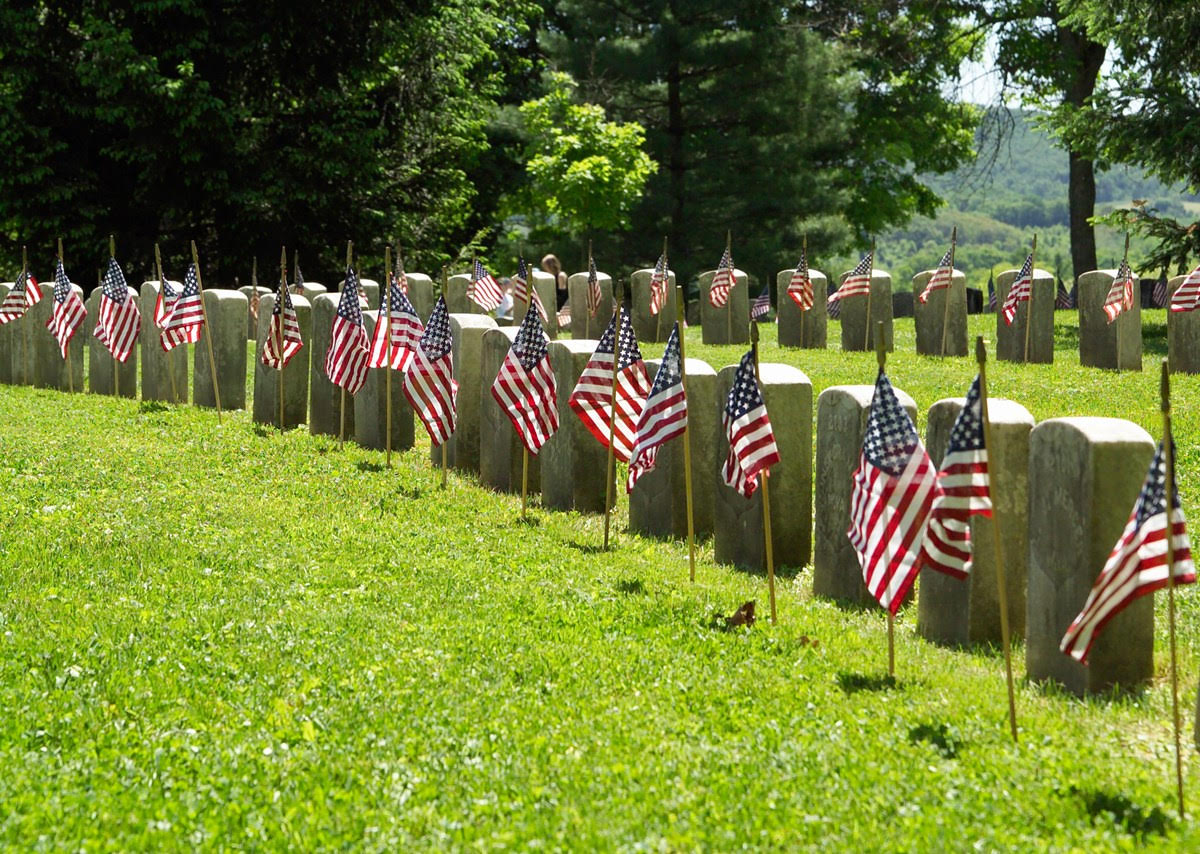 Mary Shellman, only 16-years-old when Logan established Decoration Day, was the young woman behind Westminster's earliest commemoration. She organized local school children to cut flowers from their gardens. They met at Main and Center Streets and processed to the Westminster Cemetery, where they placed the flowers on graves of Union soldiers. Shellman led the Westminster Memorial Day for 60 years, at which time the local American Legion Post took over the responsibility of organizing the parade.
Sharpsburg and Westminster Parade Traditions
Memorial Day parades in both Sharpsburg and Westminster have always been steeped in tradition, offering a glimpse into small town America at its best. Townspeople and those from neighboring communities gather along the parade route, donning red, white and blue, to watch marching bands, local scout and community groups, antique cars, fraternal organizations and dignitaries. The Sharpsburg parade has always been on Saturday of Memorial Day weekend. The festivities begin with a wreath-laying ceremony in town square, followed by a 1:30 p.m. parade start time, starting at the elementary school and processing east along Main Street to Antietam National Cemetery. Fifth grade students from Sharpsburg Elementary School place flags on the graves at Antietam National Cemetery earlier in the week and the battlefield holds a ceremony at the national cemetery on Memorial Day.
Westminster's parade has always been held on Memorial Day, beginning at 9:30 a.m. until noon. The parade processes from Pennsylvania Avenue, down Main Street, to the Westminster Cemetery. At the conclusion of the parade, a special ceremony is held, featuring the parade grand marshal and a guest speaker.
In light of this year's cancelations due to the COVID-19 pandemic, a group of Sharpsburg residents is planning an unofficial car caravan along the parade route to continue the town tradition in some form. In Westminster, American Legion Carroll Post 31 is working to produce a 153rd observance and ceremony that will be broadcast on Memorial Day. While this year's festivities won't be taking place as usual, they will not be forgotten, much like the men and women we honor this Memorial Day weekend.
Title image and top right: Westminster Memorial Day parade
Image at left: Graves at Antietam National Cemetery