Bugle Call
George Alfred Townsend: Larger-than-Life Literary Luminary
March 24, 2015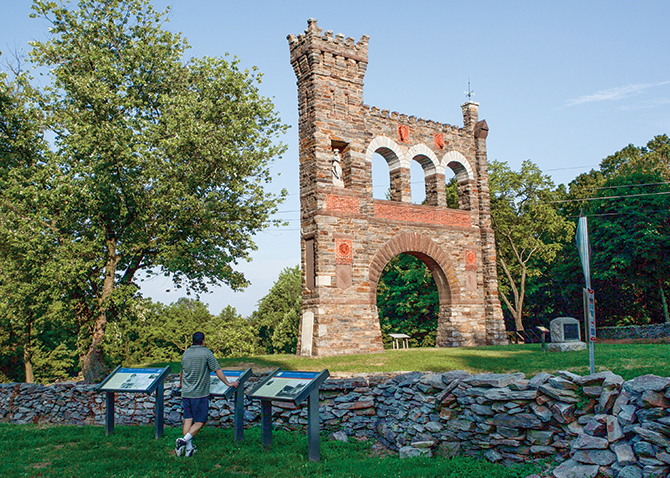 Although hardly a household name today, George Alfred Townsend—also known by his pen name, "Gath"—gained quite a following in the late 19th century for his reporting during the Civil War and the literary career he built afterwards. The Frederick Post described Townsend in an October 1946 article as a "glamorous war chronicler, novelist, poet, journalist who at one time represented 100 newspapers, and delightful host who lived in almost baronial style at his Gapland estate in Frederick County."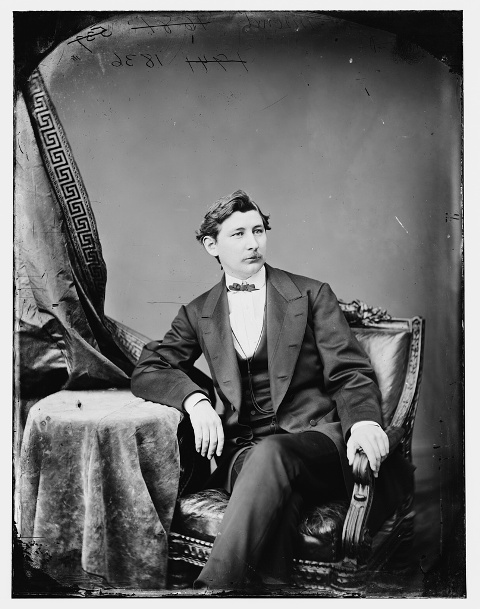 Townsend began his career at age 19 as a reporter for the Philadelphia Inquirer, during which time he interviewed the actor John Wilkes Booth. Booth and Townsend's paths became intertwined again in 1865 when Townsend covered the assassination of President Abraham Lincoln. Because of his involvement in the aftermath of the assassination, Townsend was present at the conspirators' execution in July 1865. His correspondence was compiled into the bestselling volume, The Life, Crime, and Capture of John Wilkes Booth.
Only 24 at the end of the Civil War, Townsend's celebrity status had already been established. He began to write in different forms, including folklore, novels, poetry, columns, and even plays. In October of 1885, while researching for his novel Katy of Catoctin—in which Booth appears in Western Maryland—Townsend fell in love with the hallowed ground of South Mountain. He purchased the estate called "Gapland" at Crampton's Gap—one of the three South Mountain passes where the first major battle of the Civil War was fought in Maryland—in December of that year and began constructing a number of distinctive structures on the property.
One of Townsend's most recognizable legacies to contemporary Marylanders is the unique War Correspondents Memorial Arch. This striking stone structure was built in 1896, modeled after the Antietam Fire Company Station No. 2 in Hagerstown. It is dedicated to the journalists who have lost their lives in war, from the Civil War to present day.
Townsend's estate was purchased by the Historical Society of Frederick County and the Chamber of Commerce in the 1940s, and was acquired by the state of Maryland in 1949. Today, visitors can enjoy interactive exhibits on Civil War reporting and recreational opportunities along the Appalachian Trail in Gathland State Park. The park is featured on four Civil War Trails, and will host a variety of special programs during this last sesquicentennial year. They will participate in the popular family activity Park Quest in 2015.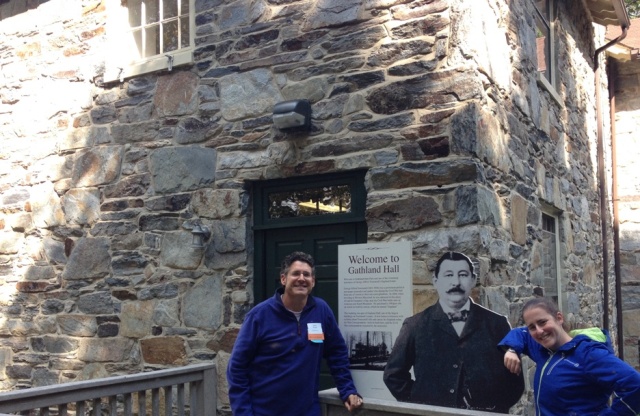 To learn more about George Alfred Townsend and the history of the park, visit the Maryland Department of Natural Resources website or read Dianne Wiebe's 2014 book George Alfred Towsend and Gathland: A Journalist and His Western Maryland Estate. Or better yet, plan a visit to the park this season!
Photos
Top: The 1896 Memorial Arch is located at Crampton's Gap on South Mountain, straddling the line between Frederick and Washington Counties.
Middle: Pictured in 1860, the 19-year-old Townsend had just begun as a reporter with the Philadelphia Inquirer. Library of Congress photo.
Bottom: Visitors at the entrance to Gathland Hall, a museum interpreting Townsend's life and career.