Bugle Call
Experience the Holiday Season in the Heart of the Civil War Heritage Area
December 12, 2019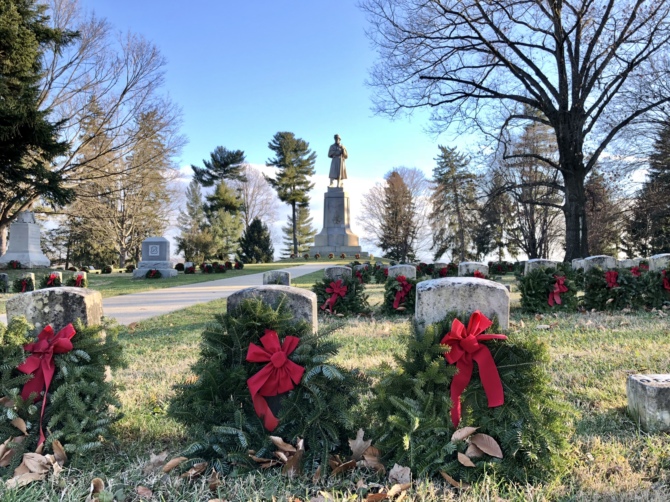 Christmas is a special time of year in the Heart of the Civil War Heritage Area. As a lifelong Marylander with roots that run deep in Washington County, I get rather nostalgic thinking back about the many local holiday traditions from my childhood. The small town charm in this region is nothing short of magical, especially through the eyes of a child. From the twinkling lights to the festive main streets and beautifully decorated storefronts, I'm convinced the towns here could rival any Hallmark movie. This year, make memories with your friends and family by embracing the spirit of the season in the Heart of the Civil War.
When I was a young girl, I can recall layering up in my warmest clothes to head out into the cold night air for Christmas caroling up and down the streets of Sharpsburg and Boonsboro. Surprisingly, I remember the process of layering up in long underwear and coats and gloves, but never feeling cold. I have nothing tangible to remind me of those days—no photographs or artifacts, but the warm memories and feelings I have from those experiences have stayed with me forever. Of course I do recall the need for hot chocolate and Christmas cookies when the caroling was finished. My family made it a nearly annual tradition to go to Harpers Ferry's Olde Tyme Christmas and the Maryland Christmas Show. I loved the many trips to Harpers Ferry which, even as a child, was always a delightful mix of past and present. I remember the living historians dressed in Civil War era clothing, the quaint shops with festive decorations and unique wares that lit up the historic lower town, the taste of freshly roasted peanuts sold right out on High Street and the beauty of St. Peter's Roman Catholic Church perched high up on the hillside.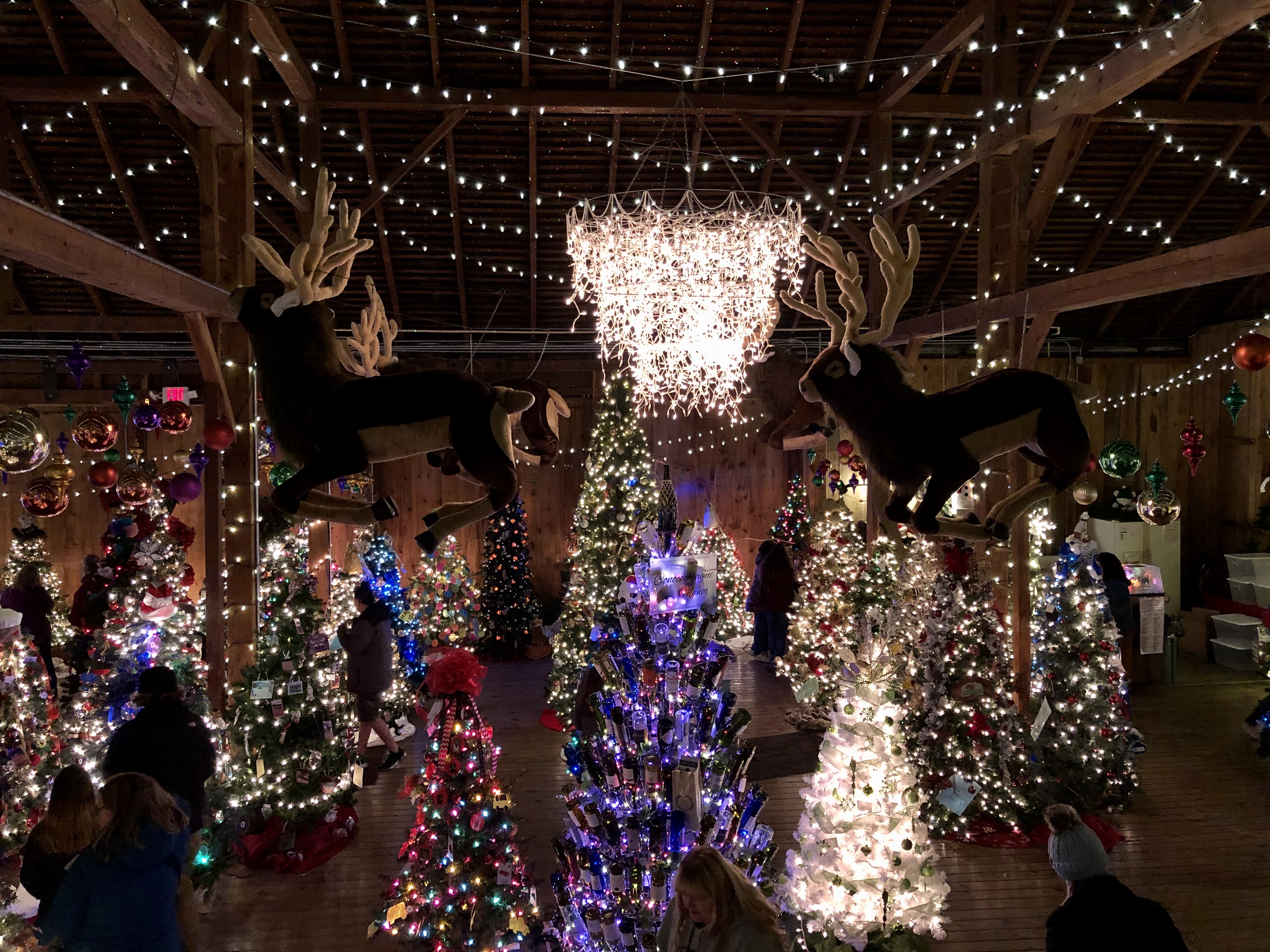 I've carried some of my family's traditions into adulthood and have created new ones for my own family like Williamsport's Charlie Brown Christmas, Christmas at the Roundhouse at the Hagerstown Roundhouse Museum, the Carroll County Farm Museum's Seasonal Tour, the Candlelight Tour of Historic Houses of Worship, Museums By Candlelight and Wreaths Across America at Antietam National Cemetery. Every once in awhile, amidst the hustle and bustle of the holiday season, we manage to try something new, like a performance of The Nutcracker or the Maryland Symphony Orchestra's Home for the Holidays Concert. At the conclusion of a busy holiday season, I enjoy reconnecting with nature and celebrating the New Year with a First Day Hike in the Heart of the Civil War.
Carroll, Frederick and Washington Counties are filled with small town holiday celebrations and events that extend well into New Year's celebrations and in some cases, beyond. From holiday displays to performances, concerts, events, tours and open houses, there's literally something for everyone, in nearly every town. Try to fit a holiday event from the Heritage Area into your schedule, whether it's something that's already a family favorite or an event that's entirely new to you. Many events are ongoing or are offered over a period of time, which tend to fit in better with busy schedules. And even when Mother Nature doesn't fully cooperate, don't forget that there's something memorable about bundling up and heading out to experience some holiday cheer. You're likely to experience something you won't find in any shopping mall or under your Christmas tree. You just may be creating memories that will last a lifetime.
Image at top, Antietam National Cemetery. Image at left, Charlie Brown Christmas. Photos by Charissa Hipp.