Bugle Call
Celebrate Walktober in the Heart of the Civil War
October 7, 2020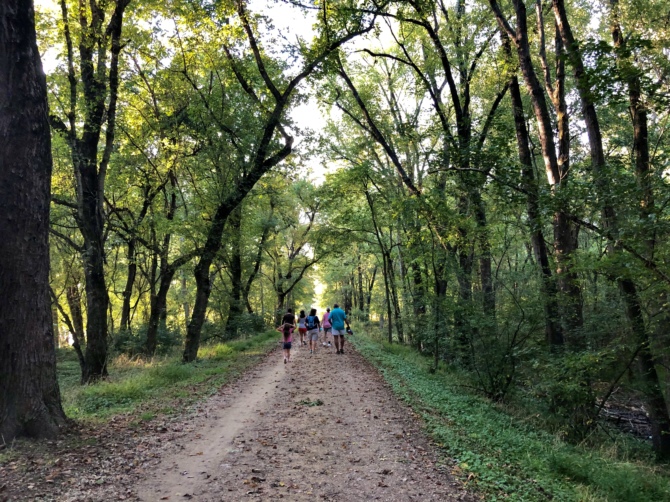 (Title photo taken on the C&O Canal by Charissa Hipp in 2019)
October 2020 has been designated as Walktober in Maryland, in recognition of the official state exercise and the 6th annual Walk Maryland Day planned for Wednesday, October 7. Socially distant group walks are scheduled throughout the state for Walk Maryland Day. Interested walkers are invited to sign up as a Sole Mate participant for one of the group walks.
During this month-long celebration, the Maryland Department of Transportation, the Maryland Department of Planning, the Maryland Department of Health, MDOT State Highway Administration, Maryland Highway Safety Office, Maryland Department of Natural Resources, America Walks and the AARP are joining forces to promote walking. It's an easy and accessible exercise for all Marylanders, and there are many health benefits when incorporating walking into daily routines. During the COVID-19 pandemic, the importance of walking has become a critical aspect of human well-being, not just for transportation and access, but for recreation and exercise.
Walking is one of the most underrated forms of exercise. According to the The Mayo Clinic, walking can help you maintain a healthy weight, prevent or manage chronic health conditions, strengthen bones and muscles and improve your balance and coordination. Walking can even improve your mood. Speed, distance and pace are all factors affecting the overall health benefit. (Image at left taken on the C&O Canal towpath in 2019. Photo by Charissa Hipp.)
This Walktober, we encourage you to put on your walking shoes and start logging some miles in the Heart of the Civil War Heritage Area. You couldn't ask for a better time of year! The weather is fairly mild, there are less bugs, and the fall foliage provides beautiful scenery as you walk. There are many places to take a walk in the heritage area! From paved paths to sidewalks and mountain trails, there's truly something for everyone. Here are a few of our favorites throughout the Heart of the Civil War:
Antietam offers one of the most scenic backdrops for walking in Maryland. The well-preserved Civil War battlefield has an 8.5-mile auto tour route through the battlefield, surrounded by rolling farm fields. The battlefield also has easy-to-moderate hiking trails, offering routes that are slightly more off the beaten path.
Traveling right through the heart of downtown Frederick, one of Maryland's most walkable cities, is a 1.3-mile channel waterway with brick pedestrian paths, water features, pedestrian bridges, landscaping, fountains and public art. Built in the late 1970s as a flood control project, Carroll Creek Linear Park is the perfect place for a leisurely stroll.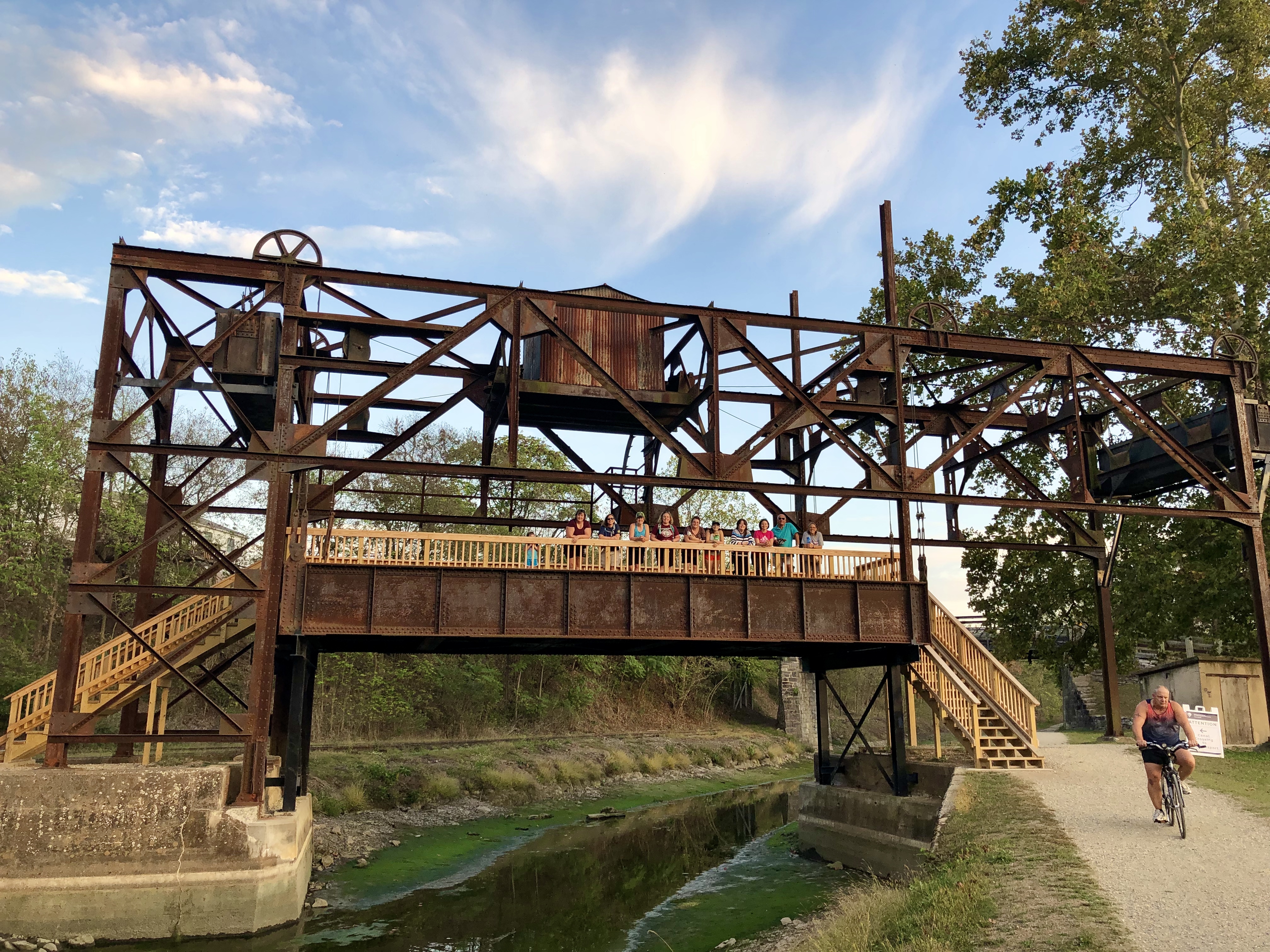 C&O Canal National Historical Park
The C&O Canal towpath stretches for 184.5 miles from Georgetown to Cumberland, traveling through much of the heritage area. The mostly flat, wide, dirt and stone path makes the towpath a popular place for outdoor recreation. Popular access points for walkers include the Monocacy Aqueduct, Brunswick, the railroad bridge at Shepherdstown, Cushwa Basin in Williamsport and Hancock. With so many beautiful places to walk, the most difficult part is deciding where to begin!
(Image at right shows a bridge over the C&O Canal at Williamsport near the Cushwa Basin. Photo taken by Charissa Hipp in 2019.)
Wakefield Valley Community Trail
Westminster's 2.1-mile linear park trail extends from Long Valley Road to Uniontown Road. Parking for the paved trail is available at Tahoma Farm Road. The Wakefield Valley Community Trail is perfect for walking, winding through the Carroll County countryside with scenic overlooks and, if you're lucky, wildlife.
Challenge yourself to see how much miles you can log this Walktober, and walk your way to better health!