Bugle Call
Celebrate 275 Years of Frederick County Past and Present in 2023
March 21, 2023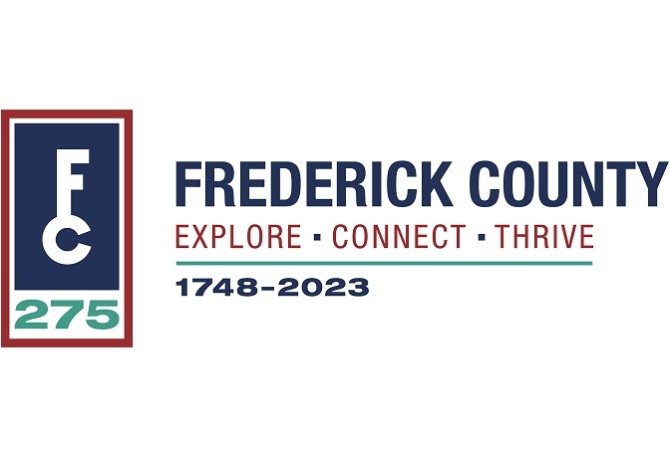 You are KEY to our 2023! 275 years ago, in the year 1748, Frederick County was formed, carved out of the western portion of Prince George's County. Prior to colonial settlement, the land was inhabited by various tribes largely the Tuscarora and Piscataway Nations. Historically, Frederick County was home to settlers from Germany and other European nations. African-Americans, both free and enslaved, helped to drive the county's economy as early as the 1750s, and likely even earlier. Today, as our county has grown, we have become a more racially & ethnically diverse community. Throughout 2023 we will be celebrating what makes our community unique and exploring how we can build upon our common connections to thrive together into the future.
The 275th Anniversary Planning Committee was formed in November of 2021 to coordinate the celebration and events of the anniversary. Frederick County, Maryland was founded on June 10, 1748. It is the interest of the County to partner with community organizations to commemorate this historic moment. In 2023 we continue to take a look at the past and celebrate where we're going as a County. In the last 25 years so many great events, organizations, businesses have become part what Frederick County is today. For the 275th year we're working together with all these great community resources to tell our story.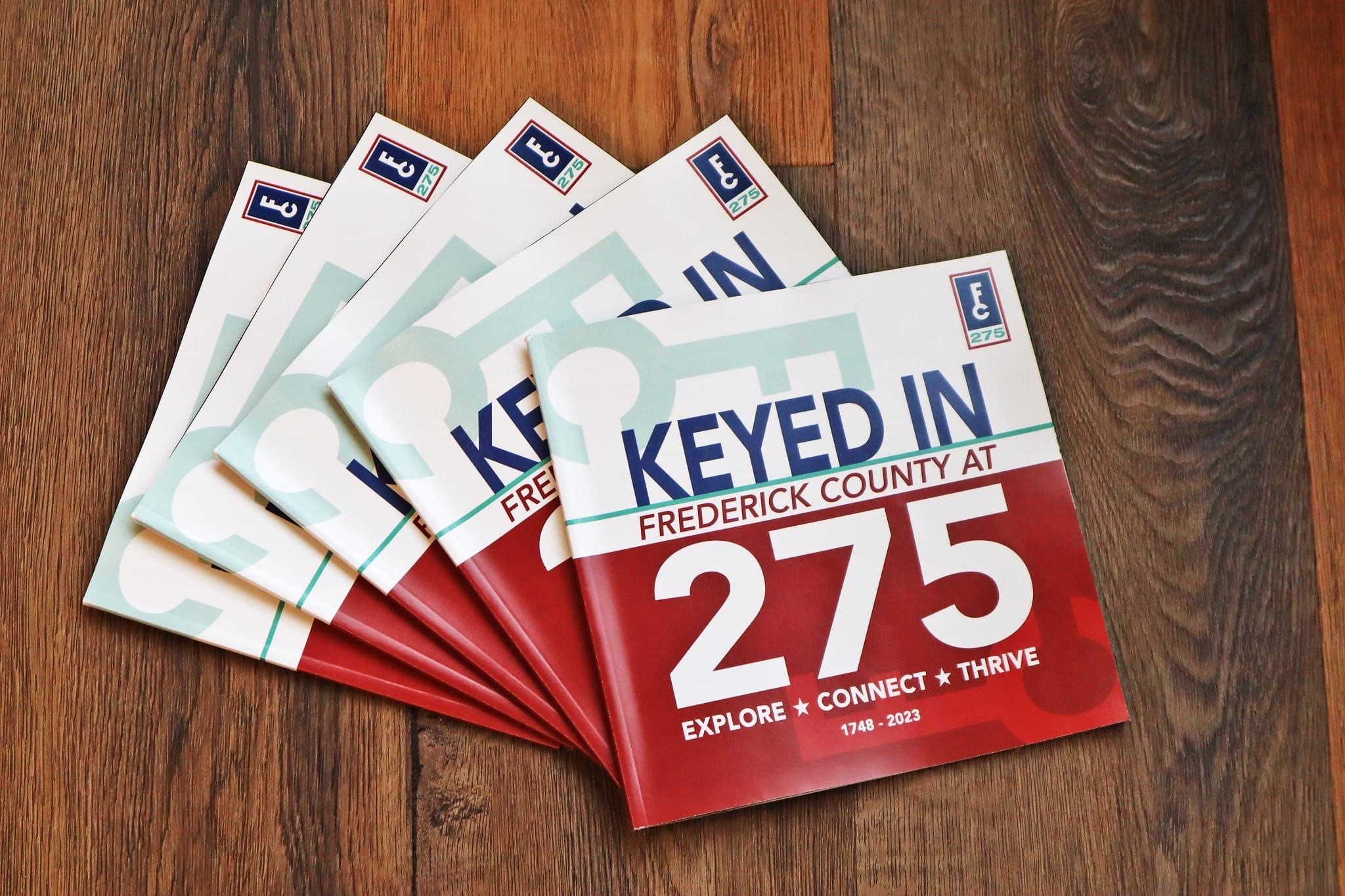 We have a great story to tell. Throughout the year, we focus on ten key categories. They include, Agriculture, Business & economy, Changing communities, Education, Foundations (history), Government, Great outdoors, Looking forward (Today & Tomorrow), Tourism, and Transportation. These themes are explored in our commemorative book, Keyed In, Frederick County At 275. This book is available for purchase at all Frederick County Public Library branches for $2.75. A free digital copy is available on our website. Featured in the book are voices of community members who have seen and influenced the past, present, and future of Frederick County. You will hear additional voices featured in our video voices production which will be aired on FCGTV and will be linked to our website and social media throughout 2023.
As part of our anniversary, the County will host a community-wide contest for the redesign of the Frederick County flag. The new flag will be unveiled on Flag Day, June 14, 2023. To learn more about the contest, visit our website for contest rules. The deadline for submission is March 31, 2023.
Our community anniversary logo was created in partnership with Postern, a local Frederick company. Merchandise featuring this logo is available for purchase. Frederick County Public Library branches are selling a baseball hat for $10 and holiday ornament for $5. A t-shirt, hoodie, and mug are available at our website for online purchase.
It's not too late to become a partner for the 275th anniversary, and it is free! Complete our online form for use of our commemorative logo, become an event partner, and receive our digital toolkit.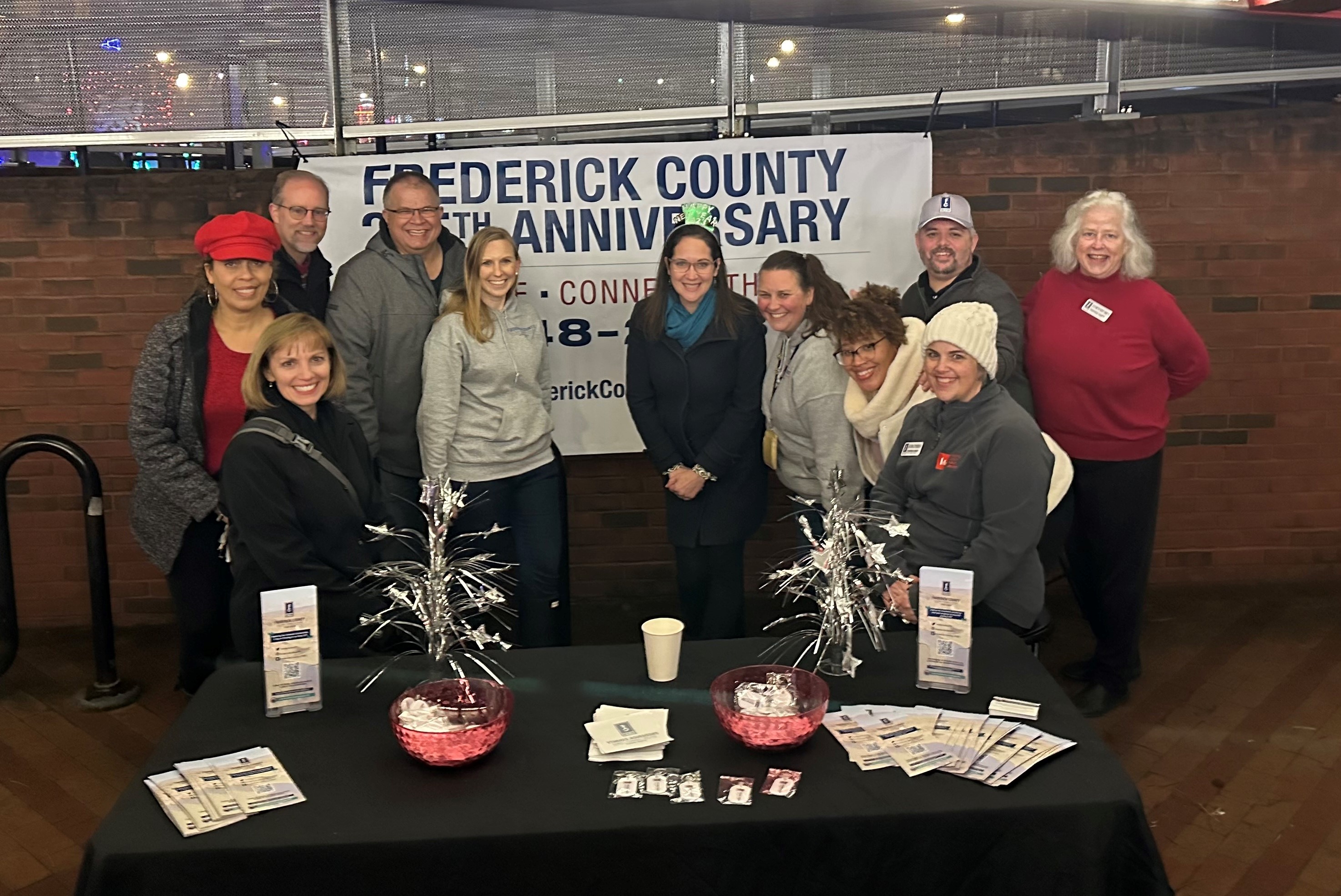 We kicked off our 275th year on New Year's Eve on Carroll Creek at the annual Key Drop in the City of Frederick in partnership with the Civitan Club of Frederick and Sailing Through The Winter Solstice. Our main event, will be our founding day Jubilee at Utica Park on Saturday, June 10, 2023 from 3PM – 10PM. The exciting event will include a historic baseball game, food truck festival, family activities, touch a truck event, live performances, light the night, and much more! To close out the anniversary year, we will be partnering with the Historic Sites Consortium for their annual Museums by Candlelight event on Saturday, December 9, 2023. There are many exiting events happening with our partners including Frederick County Public Libraries who will host a variety programs in support of our anniversary. Visit our website for a complete list.
To stay keyed in on our anniversary visit our website at www.FrederickCountyMD.gov/275 and follow us on social media.
This guest blog post was written by Kari Saavedra and Heidi Keeney, Co-Chairs, Frederick County 275th Anniversary Planning Committee.