Bugle Call
Benton MacKaye Dreams of an Appalachian Trail 100 Years Ago
July 2, 2021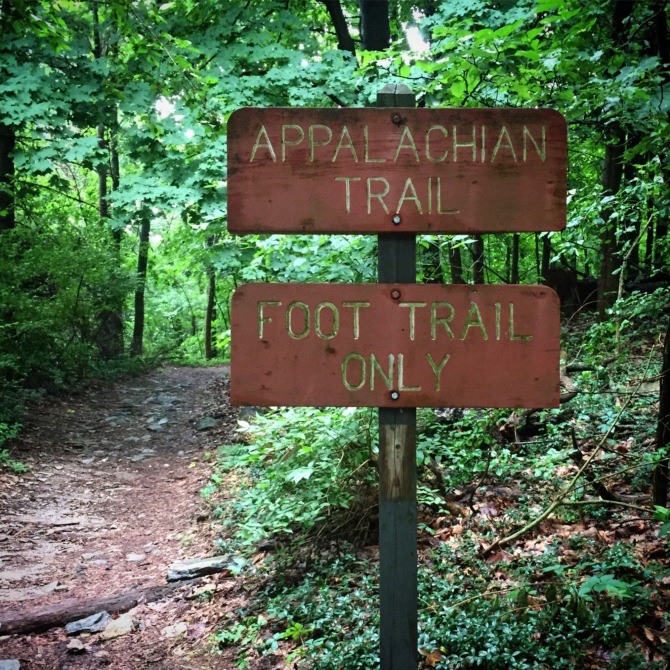 Title image courtesy of Charissa Hipp
This summer marks 100 years since 42-year-old regional planner Benton MacKaye envisioned a multi-state hiking trail that would extend from Mount Mitchell, NC to Mount Washington, NH. A few short months later that vision was put to paper in MacKaye's groundbreaking article, "An Appalachian Trail: A Project in Regional Planning," which was printed in the Journal of the American Institute of Architects. He drew a map to accompany the article, which became one of the most important pieces of writing in the history of outdoor recreation.
MacKaye's vision came about as he was healing from the unexpected death of his wife, suffragist Jessie Hardy Stubbs MacKaye, who committed suicide. Much like when his father passed away during his teen years, MacKaye dealt with the loss through contemplation in quiet places. With his father's passing, he found healing in the outdoors, exploring the woods that surrounded the MacKaye family cottage in Massachusetts.
MacKaye proposed that the Appalachian Trail (AT) would provide an escape from everyday life and that it would also be an economic engine, creating jobs to build, support and protect the trail. Though MacKaye was not the one to bring his vision of the trail to fruition, and the trail grew to extend from Springer Mountain in Georgia to Mount Katahdin in Maine, he certainly birthed the idea for the trail, suggesting that the eastern United States was the perfect location.
MacKaye noted that the trail would provide opportunities for economic growth and recreation, but also for health and recuperation. "The oxygen in the mountain air along the Appalachian skyline is a natural resource (and a national resource) that radiates to the heavens its enormous health-giving powers with only a fraction of a percent utilized for human rehabilitation" he stated. "Here is a resource that could save thousands of lives."
MacKaye went on to note the mental health benefits the trail would provide. "Most sanitariums now established are perfectly useless to those afflicted with mental disease—the most terrible, usually, of any disease," he wrote. "Many of these sufferers could be cured. But not merely by "treatment." They need acres, not medicine. Thousands of acres of this mountain land should be devoted to them with whole communities planned and equipped for their cure."
The record number of visitors to our trails and public lands during the COVID-19 pandemic seem to be in agreement with MacKaye's points from 100 years ago. In the challenging months during the pandemic, nature hasn't closed and people have needed healing more than ever. Nature connection has been a consistent reminder that life continues with its annual cycles each season of the year, even when it may feel like our own lives are on pause in many ways.
MacKaye certainly felt that spending time, even two weeks, on the Appalachian Trail, would help people gain an important perspective about life. He wrote, "Life for two weeks on the mountaintop would show up many things about life during the other fifty weeks down below. The latter could be viewed as a whole—away from its heat, and sweat, and irritations. There would be a chance to catch a breath, to study the dynamic forces of nature and the possibilities of shifting to them the burdens now carried on the backs of men."
Today, scientific evidence has proven the validity of many points MacKaye made in his paper. Healthy Parks Healthy People is a global movement, harnessing the power of parks and public lands as a health resource. Nature is healing for our minds and bodies, and our public lands and trails provide opportunities to experience nature as medicine. If there is a silver lining to the pandemic, hopefully it is that many people have reconnected with nature.
For those who wish to explore the Appalachian Trail in Maryland, 40.9 miles of the AT pass through the state and several significant sites in the Heart of the Civil War Heritage Area, including the C&O Canal National Historical Park, Gathland State Park, South Mountain State Battlefield, Washington Monument State Park and Pen Mar. Hikers encounter interpretive Maryland Civil War Trails markers at Gathland, South Mountain, Washington Monument State Park and Pen Mar, pertaining to the Maryland Campaign (1862) and the Gettysburg Campaign (1863). If you're interested in commemorating the 100th anniversary of MacKaye's idea for the AT, check out the Potomac Appalachian Trail Club's MacKaye AT 100 Challenge.