Bugle Call
Stories of Freedom: A Stonecutter's Story
March 1, 2018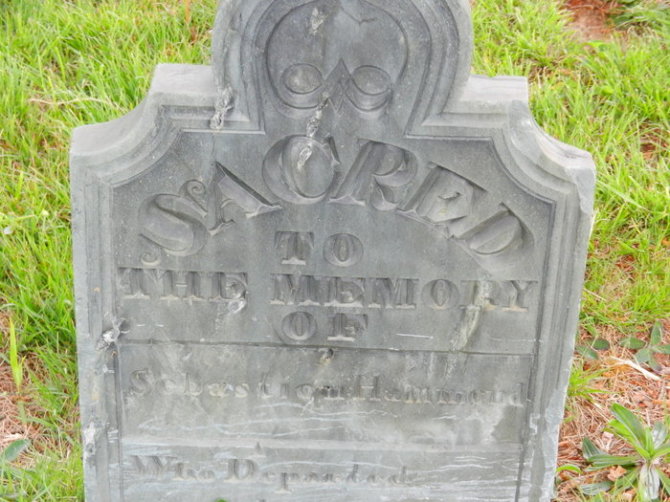 Since the 18th-century, African Americans, both enslaved and free, have played a vital role in the history of Frederick, Carroll and Washington Counties. Despite the impact that these communities had in the shaping of these counties, they often remain forgotten- a faded memory lost in time. Lack of a written record for these communities leave historians and interpreters with a challenging task to weave together stories from oral histories, folklore and the material culture left behind.
The Heart of the Civil War Heritage Area is not only rich with potential stories of slavery, but significantly, stories of freedom. Tangible evidence does exist that highlights stories otherwise forgotten. One such story can be found in the many historic cemeteries throughout Frederick and Carroll Counties.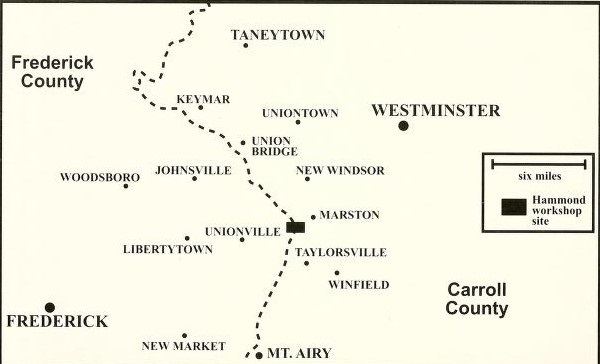 This story tells of a freedman named Sebastian "Boss" Hammond. Born into slavery sometime between 1795-1804, Boss purchased his freedom from Colonel Thomas Hammond in 1839 for a sum of $700 (equating to roughly $13,000 today!).
Boss Hammond is one of the earliest documented craftsmen in Central Maryland, listed in the 1850 census as "stonecutter." Historians have pieced together Boss Hammond's story through the presence of over 100 of his beautiful carved headstones found throughout Frederick and Carroll Counties. Hammond's gravestones constitute the largest surviving collection of works created by a local free black craftsman in Central Maryland.
Hammond's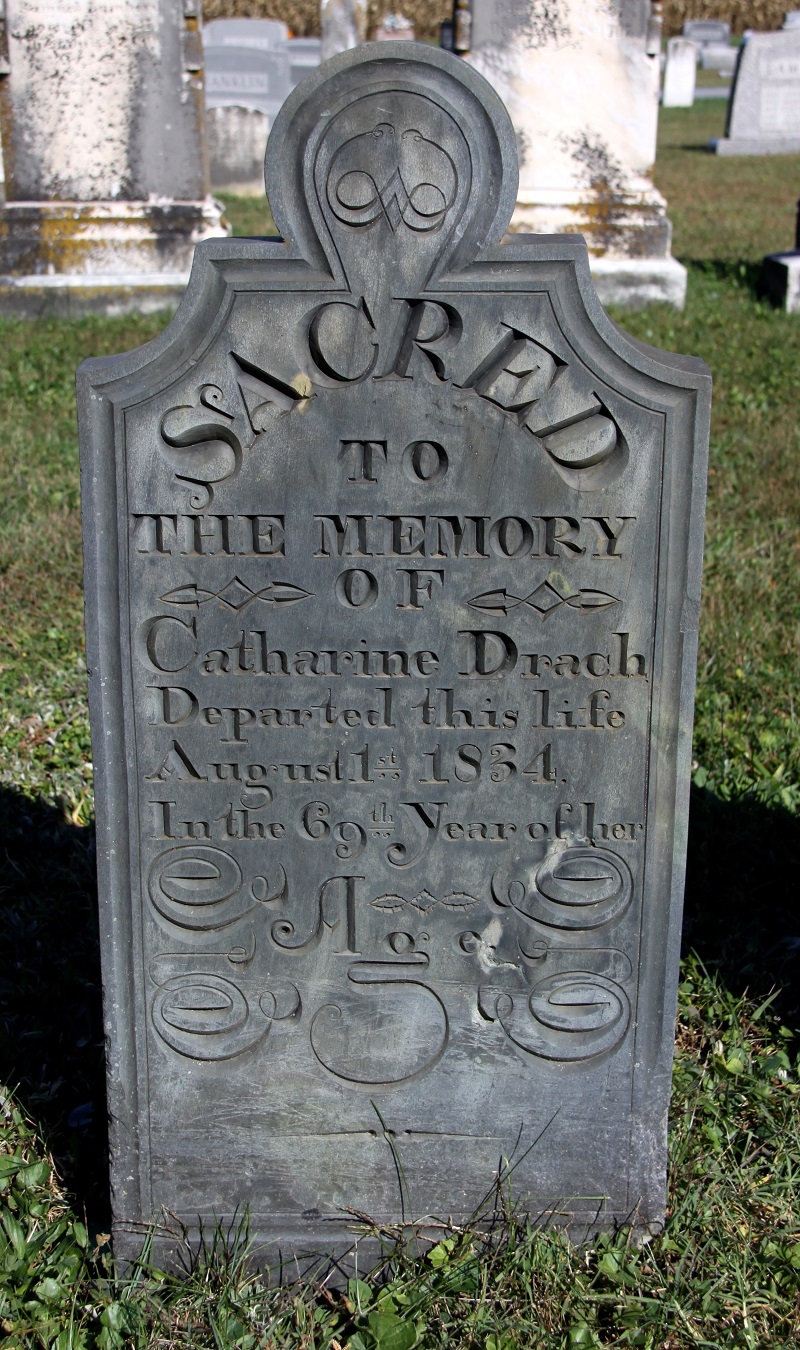 tombstones were carved from local greenstone, a material that is soft and easy to carve as well as impermeable to weathering. What distinguished his work from other stonecutters of the time was his dramatic lettering, deeply cut, giving a three dimensional look, as well as his use of calligraphic decoration. Hammond was not only a master stonecutter but he was an artist as well, for he was illiterate – his artists eye allowed him to copy wording directly from print. Local historian Mary Ann Ashcraft said of Hammond that he laid out his tombstones with an artist's sense of balance between bold lettering and delicate letters.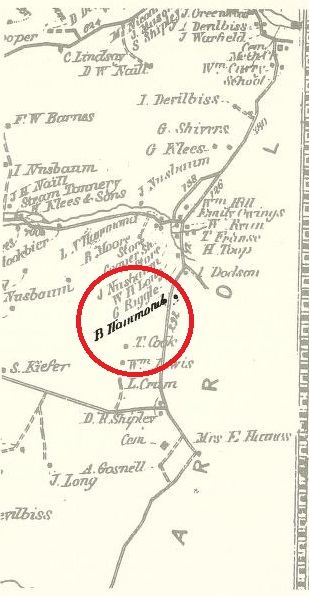 Hammond initially charged between $10-14 for head and footstone, but by the 1840s his price was listed at $21.00. It is believed that he was paid directly for his services, for by 1850 not only did he earn his own freedom, he also purchased freedom for his wife and 11 children. Between 1841-1850 he also acquired roughly 70 acres of land in Frederick County bordering Carroll County, in the area previously known as Newport. It is believed that Hammond began his work around 1830, with the last known carving done in 1857. By the 1860s, census records note his concentration on farming, lime burning and blacksmithing, with no additional references to stonecutting.
Thanks to his work, Hammond became one of the most prosperous members of his community until 1880, when he lost most of his property to debt. After his death in 1893, The Frederick News quoted in his obituary that Hammond was "…a venerable and most respected colored citizen;" "…one of the most widely known;" and "more than ordinarily intelligent and ingenious…".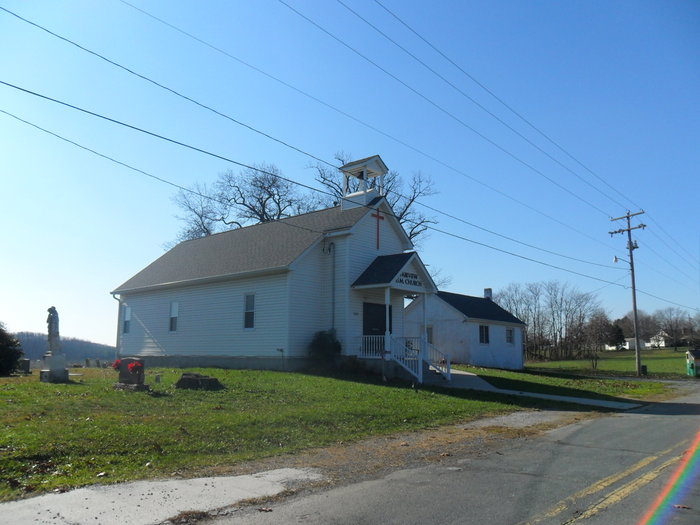 Visitors to the Heritage Area can visit examples of Hammond's work located at various sites throughout Frederick and Carroll counties, including Linganore United Methodist Church (Unionville), Greenwood Church of the Brethren and St. Luke's (Winter's) Lutheran Church amongst other locations. Hammond and his family are buried at the cemetery at Fairview Methodist Church near Taylorsville.
Significance of Hammond's work lies in the fact that few stories of African Americans during the Civil War can be traced through the historical record. The story depicted through his beautifully crafted artwork, however, lays testimony to his skills and unique story throughout the nineteenth century.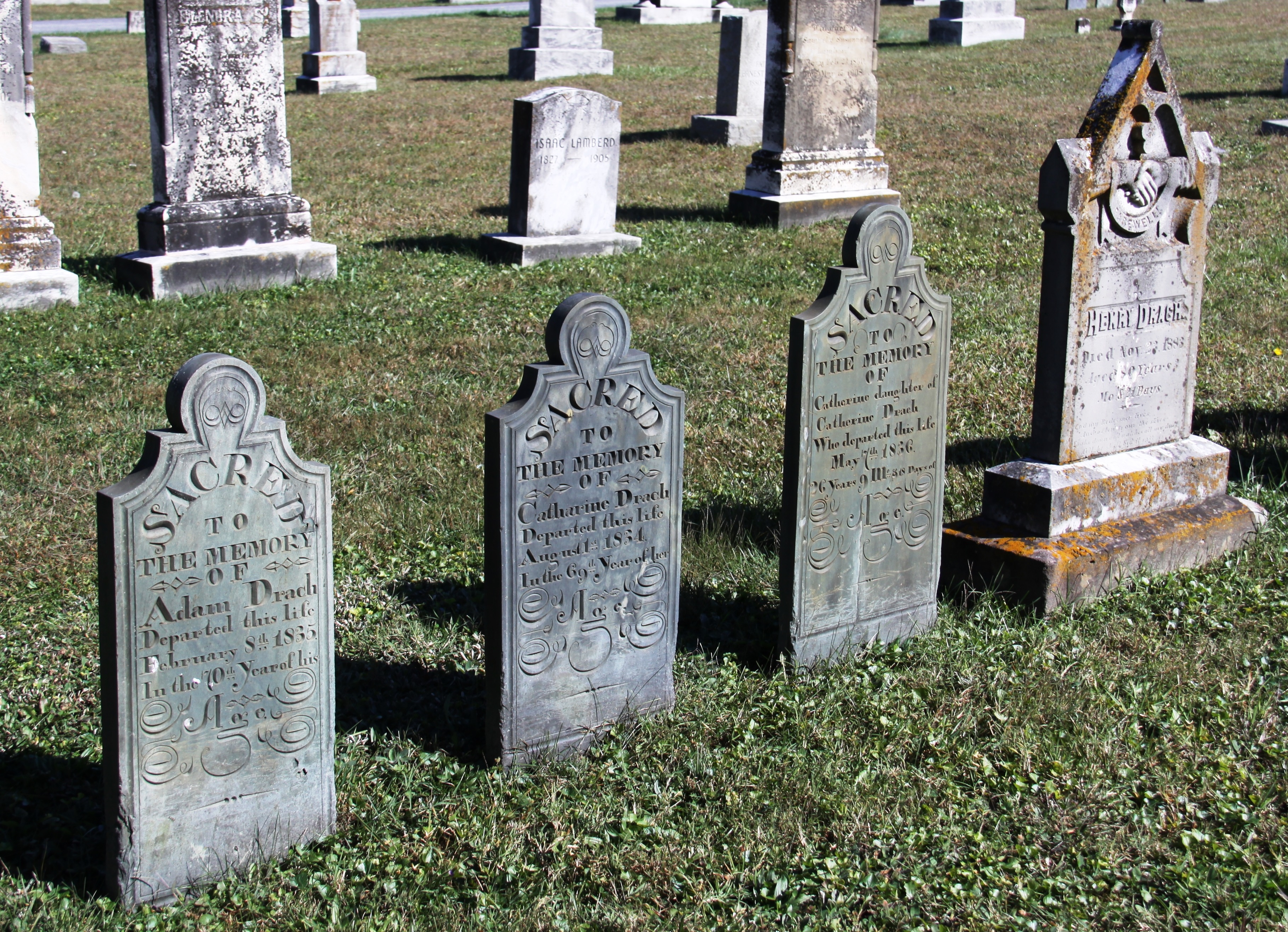 Plan your visit to these and other African American sites in the region. Detailed information can be found in local Heritage Guides.
Carroll County African American Heritage Guide
The African American Experience in Frederick County
Washington County African American Heritage Guide
Image credits from top:
Recycled tombstone of Sebastian "Boss" Hammond. Carved posthumously.
Map of Central Maryland showing the area in Carroll and Frederick counties where all but two Hammond gravestones are found.
Classic example of Hammond's work, located at St. Luke's Lutheran Church from Maryland Historical Trust.
Portion of 1873 Atlas of Frederick County, Maryland, Liberty District, showing location of Boss Hammond's residence.
Fairview Methodist Church, Carroll County, Maryland.
Drach family tombstones, St. Luke's Lutheran Church from Maryland Historical Trust.