Calendar of Events
Grosvenor Branch Hospital and Lee-Fendall House
Saturday, March 2 at 2:00 PM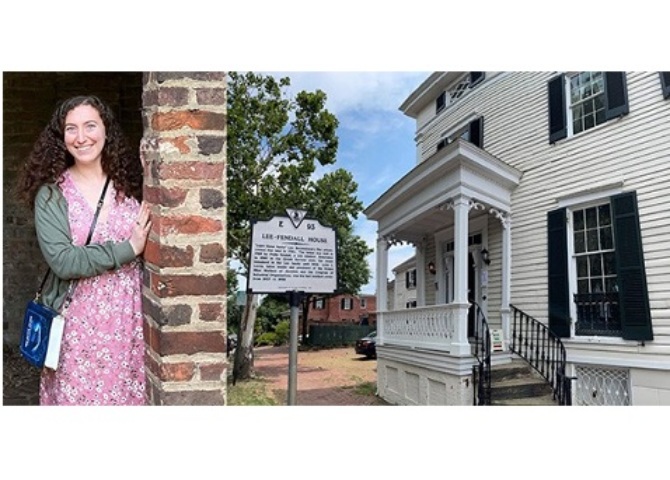 National Museum of Civil War Medicine

48 East Patrick St.
Frederick, MD 21701

Website
301-695-1864
$
Join the National Museum of Civil War Medicine on Saturday March 2 at 2:00 PM as Alexandria historian Madeline Feierstein will explore the hospital's daily operations and soldiers' experiences, delving into how medical history was made at Grosvenor Branch, the political divisions that impacted those who lived at Lee-Fendall, the dynamics of a Union-occupied city, and examples of how both Union and Confederate prisoners were treated at Grosvenor Branch.
The Lee-Fendall House is one of the oldest homes in Alexandria, VA. Built in 1785, it has a close family connection to Robert E. Lee (who grew up across the street). During the Civil War, the city was occupied by Union forces. Lee-Fendall was confiscated in April 1863 for use as a Union military hospital and renamed Grosvenor Branch. It remains one of the few Civil War hospitals in Alexandria that one can enter.
The presentation is included with admission to the National Museum of Civil War Medicine and FREE for NMCWM members.
Madeline Feierstein is a docent at the Lee-Fendall House Museum in Alexandria, VA. She specializes in the Civil War history of Alexandria, focusing on its military hospitals and prisons. She is a founding member of the museum's Civil War Research Team and created its Civil War Hospital Tour. Madeline is also a full-time middle and high school history teacher in Fairfax County, VA and a current graduate student at Southern New Hampshire University pursuing a Master's in American History.