Calendar of Events
The Technology of Terror: Artillery Demonstrations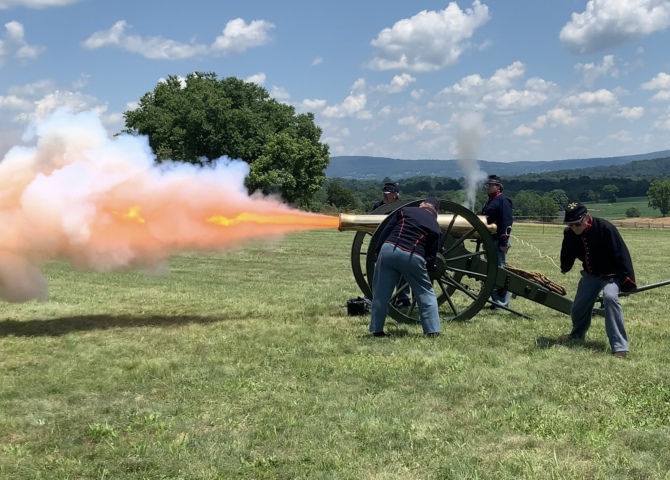 Antietam National Battlefield

5831 Dunker Church Rd.
Sharpsburg, MD 21782

Website
301-432-5124
$
Antietam National Battlefield announces a series of living history programs in 2023 that will highlight five themes that also provide the organizing principle for the exhibits in the park's renovated Visitor Center, which is scheduled to open this year.
Internal CONFLICT over the institution of slavery split our nation in two, leading to a great Civil War. Federal forces repelled a Confederate invasion of Maryland at Antietam, enabling President Abraham Lincoln to issue a preliminary Emancipation Proclamation. This action, combined with the efforts of Congress, enslaved people, and free African Americans, redefined the United States government's war aims to include the elimination of slavery. This shift led to FREEDOM for four million people and the country's reunification. The people who experienced the horrors of Antietam endured TERROR and fought for their SURVIVAL. After the war, every American had a stake in the MEMORY of Antietam. Programing will center around these five themes.
Demonstrations of Civil War era cannons will help to illuminate the terror of combat in this era. Learn about tactics and weaponry in these programs that also highlight the individual soldiers' experiences of battle. Artillery firing programs at 11:00 am and 1:00 pm on Saturday and Sunday.
Programs are free; park entrance is $20/vehicle.