Calendar of Events
Civil War meeting and talk: Strike Them a Blow: Battle Along the North Anna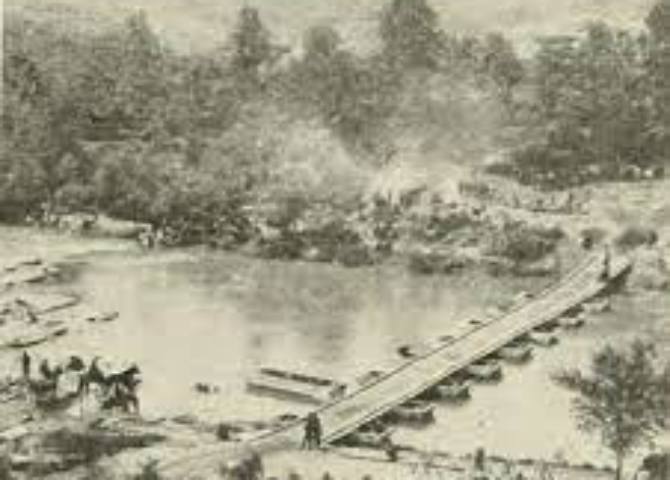 Homewood Suites

1650 Pullman Lane
Hagerstown, MD 21740

Website
240-625-4216
$
The Hagerstown Civil War Round Table will be featuring a talk by Chris Mackowski whose topic will be Battle Along the North Anna. The Battle of North Anna was fought May 23–26, 1864, as part of Union Lt. Gen. Ulysses S. Grant's Overland Campaign against Confederate Gen. Robert E. Lee's Army of Northern Virginia. It consisted of a series of small actions near the North Anna River in central Virginia, rather than a general engagement between the armies. The individual actions are sometimes separately known as: Telegraph Road Bridge and Jericho Mills (for actions on May 23); Ox Ford, Quarles Mill, and Hanover Junction (May 24).
The event is at 7:30 pm on Thursday, May 26, 2022 at Homewood Suites, 1650 Pullman Lane, Hagerstown, MD. Optional dinner at 6:30 pm, open to non-members as well as members, is $25 (reservations required by May 20) and the talk at 7:30 pm is $5 for non-members, both payable at the meeting. For more information visit https://sites.google.com/view/hagerstowncwrt/home, search for: Hagerstown Civil War Round Table, email hagerstowncwrt@gmail.com, or call Dennis Graham at 240 625 4216.
Chris Mackowski, Ph.D., is the editor-in-chief and co-founder of Emerging Civil War and the series editor of the award-winning Emerging Civil War Series, published by Savas Beatie. Chris is a writing professor in the Jandoli School of Communication at St. Bonaventure University in Allegany, NY, where he also serves as associate dean for undergraduate programs. Chris is also historian-in-residence at Stevenson Ridge, a historic property on the Spotsylvania battlefield in central Virginia. He has worked as a historian for the National Park Service at Fredericksburg & Spotsylvania National Military Park, where he gives tours at four major Civil War battlefields (Fredericksburg, Chancellorsville, Wilderness, and Spotsylvania), as well as at the building where Stonewall Jackson died. Chris has authored or co-authored nearly two dozen books and edited a half-dozen essay collections on the Civil War, and his articles have appeared in all the major Civil War magazines. Chris serves as vice president on the board of directors for the Central Virginia Battlefields Trust and also service on the advisory board of the Civil War Roundtable Congress and the Brunswick (NC) Civil War Roundtable, the largest in the country.