Calendar of Events
Antietam Battlefield Guide Program: Ezra Carman and the Antietam Battlefield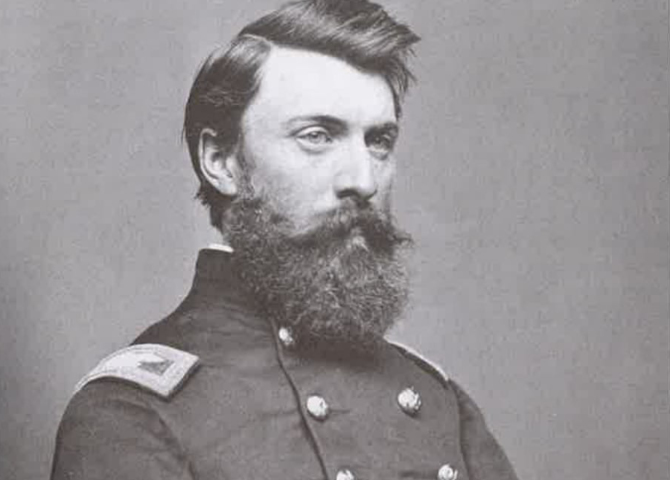 Pry House Field Hospital Museum

18906 Shepherdstown Pike
Keedysville, MD 21756

Website
301-695-1864
$
On Saturday, October 10th at 2:00 PM at the Pry House Field Hospital Museum Antietam Battlefield Guide Dr. Tom Clemens will discuss Ezra Carman and his long lasting visible impact on Antietam Battlefield.
No single person has had more influence on Antietam National Battlefield than Ezra Carman. A veteran of the battle, he was hired in 1896 as a historical expert to create the maps, mark the points of special interest and create a pamphlet to guide the government in future modifications of the battlefield. His pamphlet became an 1,800-page manuscript providing the most detailed account of the campaign ever written. It is the guide still used today for most histories written of the battle. He also authored all the cast iron tablets located on the field, using official and private sources, and amassing over 2,800 accounts from veterans of the battle. Although at times imperfect, his work on Antietam is still significant to us today.
The presentation begins in the Pry Barn at 2:00 PM and is a pay-what-you-please event. There is a $3.00 suggested donation to tour the Pry House Field Hospital Museum. Members access events and tours for FREE. The Pry House is open from 11 AM to 5 PM Friday through Sunday.
Dr. Tom Clemens holds a Doctorate in College Education-History from George Mason University, and is Professor Emeritus from Hagerstown Community College. He has been a tour guide of the Maryland Campaign for the past 30 years. Tom is the Editor of Ezra Carman's Maryland Campaign of September 1862, 3 Vols. 2010, 2012, 2016. Author of numerous essays and Magazine articles, he has appeared in several documentary films as an on-screen historian, including the orientation film in the Antietam National Battlefield Visitor Center.