Calendar of Events
Antietam Battlefield Guide Program: Reevaluating General George McClellan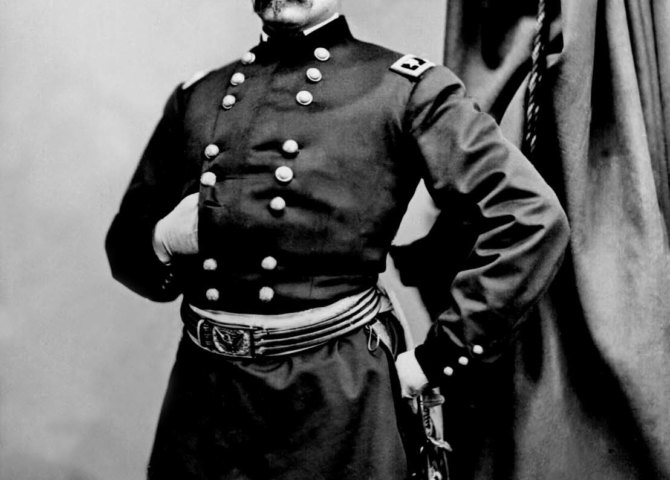 Pry House Field Hospital Museum

18906 Shepherdstown Pike
Keedysville, MD 21756

Website
301-695-1864
$
On Saturday, September 12th at 2:00 PM at the Pry House Field Hospital Museum Antietam Battlefield Guide Steve Stotelmyer will discuss the historical accomplishments and myths surrounding Major General George B. McClellan.
For most, the story of Confederate General Robert E. Lee and Union General George B. McClellan in the Maryland Campaign of 1862 has been little more than a caricature pitting Robert the Bold against George the Timid. The accepted stereotype of George McClellan as the slow, overly cautious timid commander who did not want to fight has assumed the status of historical consensus. Steven R. Stotelmyer will contribute to an accurate historical account of McClellan's accomplishments during the campaign and debunk the myths surrounding McClellan. It will lead to a better more balanced understanding of one of the most capable commanders of the Civil War.
The presentation begins in the Pry Barn at 2:00 PM and is a pay-what-you-please event. There is a $3.00 suggested donation to tour the Pry House Field Hospital Museum. Members access events and tours for FREE. The Pry House is open from 11 AM to 5 PM Friday through Sunday.
Steven R. Stotelmyer, a lifetime student of the Maryland Campaign, is a native of Hagerstown, Maryland. After a stint in the U.S. Navy he earned a Bachelor of Science Degree from Frostburg State College and a Master of Arts from Hood College. Mr. Stotelmyer currently serves as a volunteer and tour guide at the Antietam National Battlefield. Mr. Stotelmyer has also served as a part-time volunteer and historical consultant for the South Mountain State Battlefield. In 1992 he published The Bivouacs of the Dead: The Story of Those Who Died at Antietam and South Mountain. With the recent publication of Too Useful To Sacrifice: Reconsidering George B. McClellan's Generalship in the Maryland Campaign from South Mountain to Antietam, Steven R. Stotelmyer provides a fresh examination and debunking of the negative stereotypes surrounding this capable commander during one of most crucial phases of the Civil War.