Bugle Call
Your Guide to Exploring Fall Color in the Heritage Area
September 26, 2019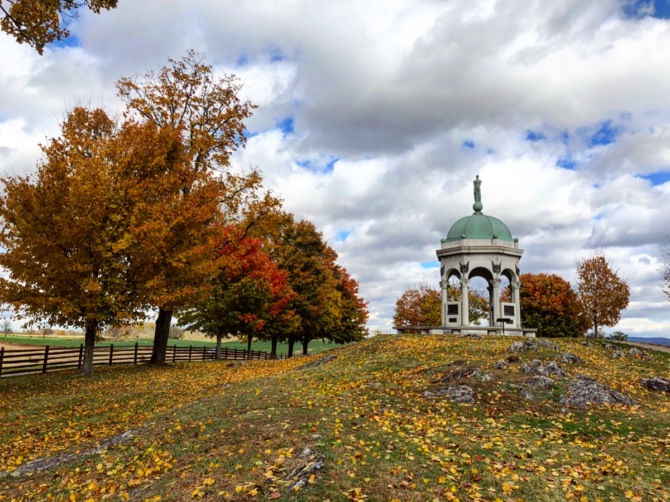 Fall has officially arrived in the Heart of the Civil War Heritage Area. Mother Nature is about to put on a show across our beautiful scenic landscapes as the leaves reveal their true shades of crimson, amber and burnt orange. While the most dramatic fall foliage is likely to happen closer to the end of October, this month will be the last chance for many to enjoy the outdoors here in Maryland before the weather turns cold and the landscape turns predominantly brown.
Peak fall color depends on a combination of factors like sunlight, precipitation, soil moisture and temperature. A lot of focus is placed on when the leaves exhibit the most color, but it only takes one hard rain or gusty wind storm to bring them all down in a hurry. While it's still enjoyable to crunch through piles of colorful leaves, it's not nearly the same as enjoying them while they're still on the trees and looking out over an expanse of forest bursting with color.
Carroll, Frederick and Washington counties all have beautiful natural landscapes. Fall color makes them exceptionally beautiful. Many attractions and events usher in the fall season. Agritourism gets a big boost this time of year with pumpkin patches, corn mazes, apple orchards and fall festivals taking center stage. Fall has a way of bringing out the kid in all of us, with wagon rides, fresh apple cider and finding the perfect pumpkin to transform into a jackolantern. If you love the adrenaline rush of a good scare, there are plenty of ghost tours and haunted attractions as well.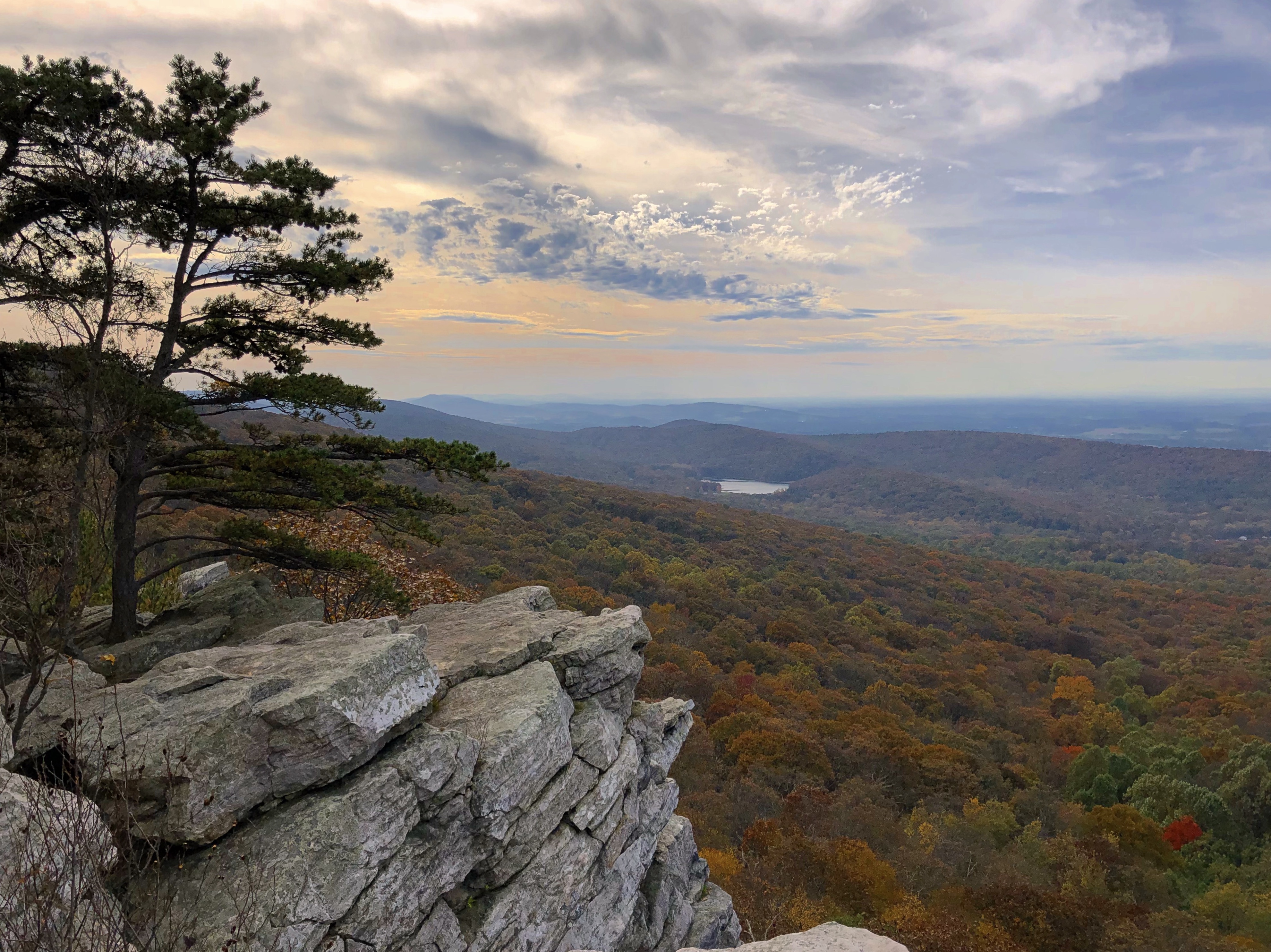 So where are the best places to see fall color in the Heart of the Civil War Heritage Area? Scenic byways, like the Journey Through Hallowed Ground, the Historic National Road and the Antietam Campaign are all great places to start. If you enjoy hiking, all of Maryland's 40-plus miles of the Appalachian Trail are located in the heritage area. Overlooks on the Appalachian Trail, like High Rock, Raven Rock, Black Rock, Annapolis Rock (pictured at left), the Washington Monument, White Rock and Weverton Cliffs, offer sweeping panoramic views that can't be beat. If hiking is not for you, you can drive directly to High Rock and parking at the Washington Monument is within a short uphill walk.
These locations are particularly scenic in the fall:
Carroll County
Maryland Route 27 (especially near Parr's Ridge)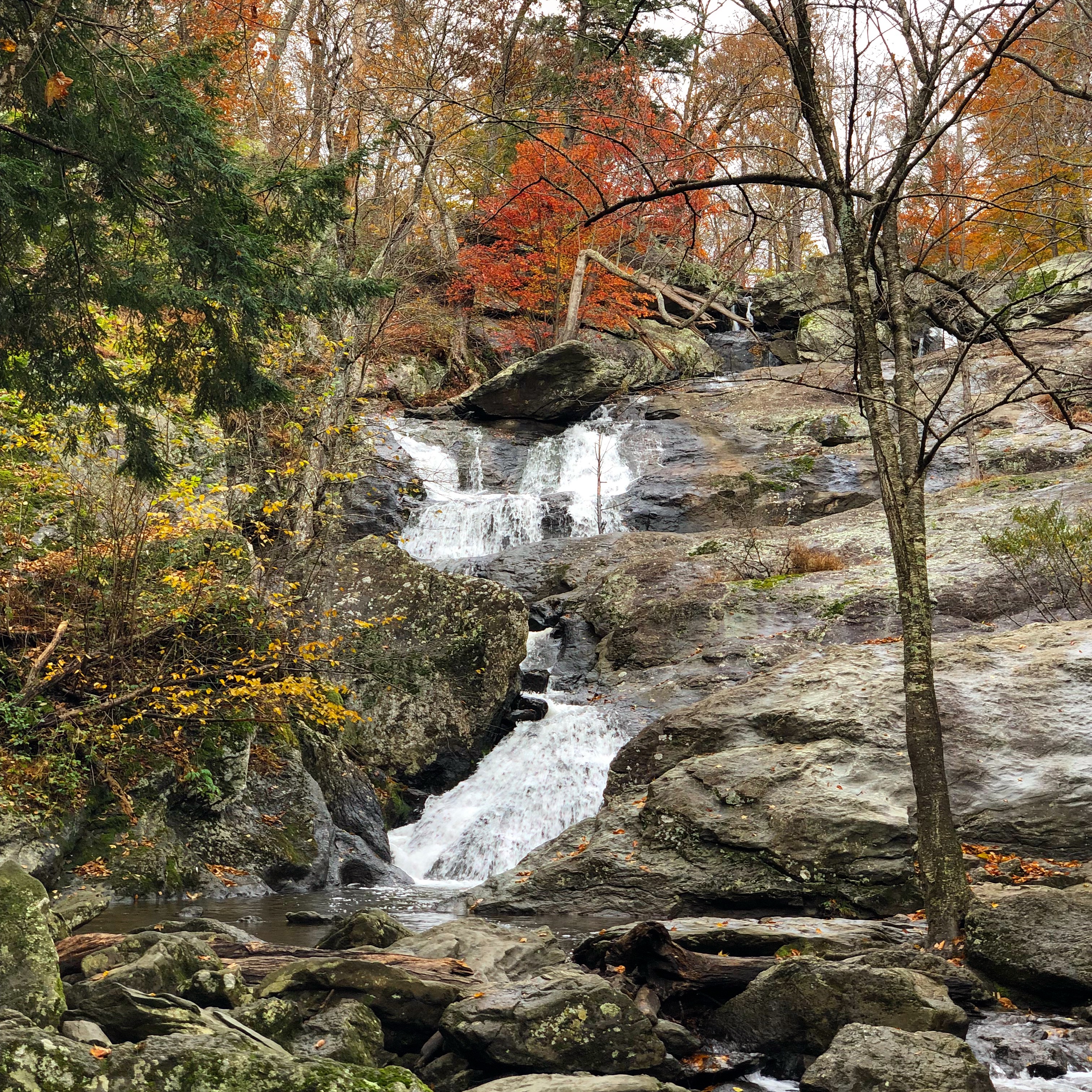 Frederick County
Washington County
With a little luck, October's weather will be cool, crisp and filled with opportunities to enjoy breathtaking fall color. Map out your route for exploring fall foliage and be sure to schedule a stop at a local farm or orchard to enjoy seasonal treats and produce. Now is the perfect time to plan a road trip and experience the beauty of the Heart of the Civil War Heritage Area.