Bugle Call
Mary Mish: Historic Preservation Pioneer in Washington County
March 16, 2021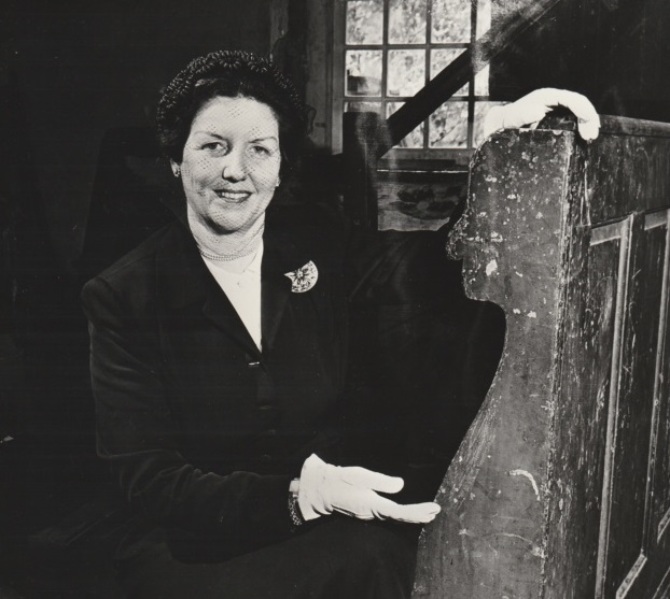 (Title image courtesy of the Washington County Historical Society)
Mary Mish is a name you don't frequently hear when learning the history of Washington County, but upon closer examination of historic sites in the county and the preservation of them, her name appears over and over again. Mish was a champion for historic preservation and getting others to rally around her efforts. She had a knack for engaging those in power to support and advance her cause in the 1940's, 50's and early 60's.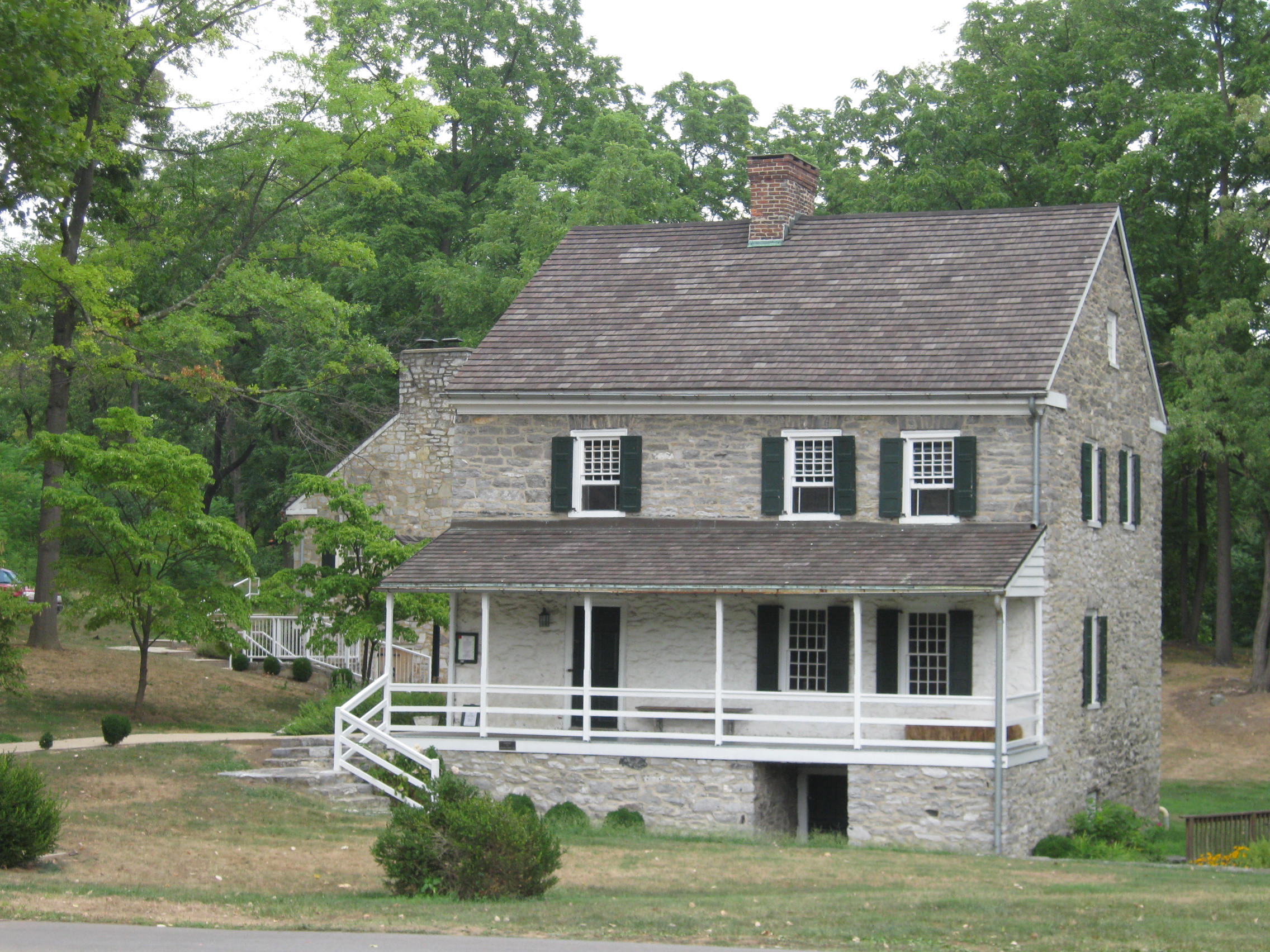 Born Mary Vernon, she married Washington County resident Frank. W. Mish in 1927 and moved to Hagerstown, then later moved to and restored Maidstone-on-the-Potomac, just opposite of Williamsport in West Virginia. Active in both the Washington County and Berkeley County Historical Societies, she became the first female president of the Washington County Historical Society, serving from 1942 to 1949. It was during this time that the Washington County Historical Society acquired the Hager House (pictured at left, image courtesy of City of Hagerstown), which was restored under her leadership, then presented to the City of Hagerstown in 1954. Mish also helped save Fort Frederick from deterioration and began helping to plan the fort's bicentennial.
In 1946, Mish was invited to speak at the rededication of the Washington Monument, near Boonsboro. It was there she met Dr. Henry McDonald, former mayor of Harpers Ferry, president of Storer College and president of the Harpers Ferry National Monument Association. They connected instantly, especially after she heard him address the crowd about the community's role in preserving the past. The two spoke after the ceremony and McDonald explained that Harpers Ferry National Monument had been authorized in 1944, but there had been no movement toward land acquisition for the site. He enlisted the Washington County Historical Society's help with land acquisition on the Maryland side, while he worked toward the same goal in West Virginia.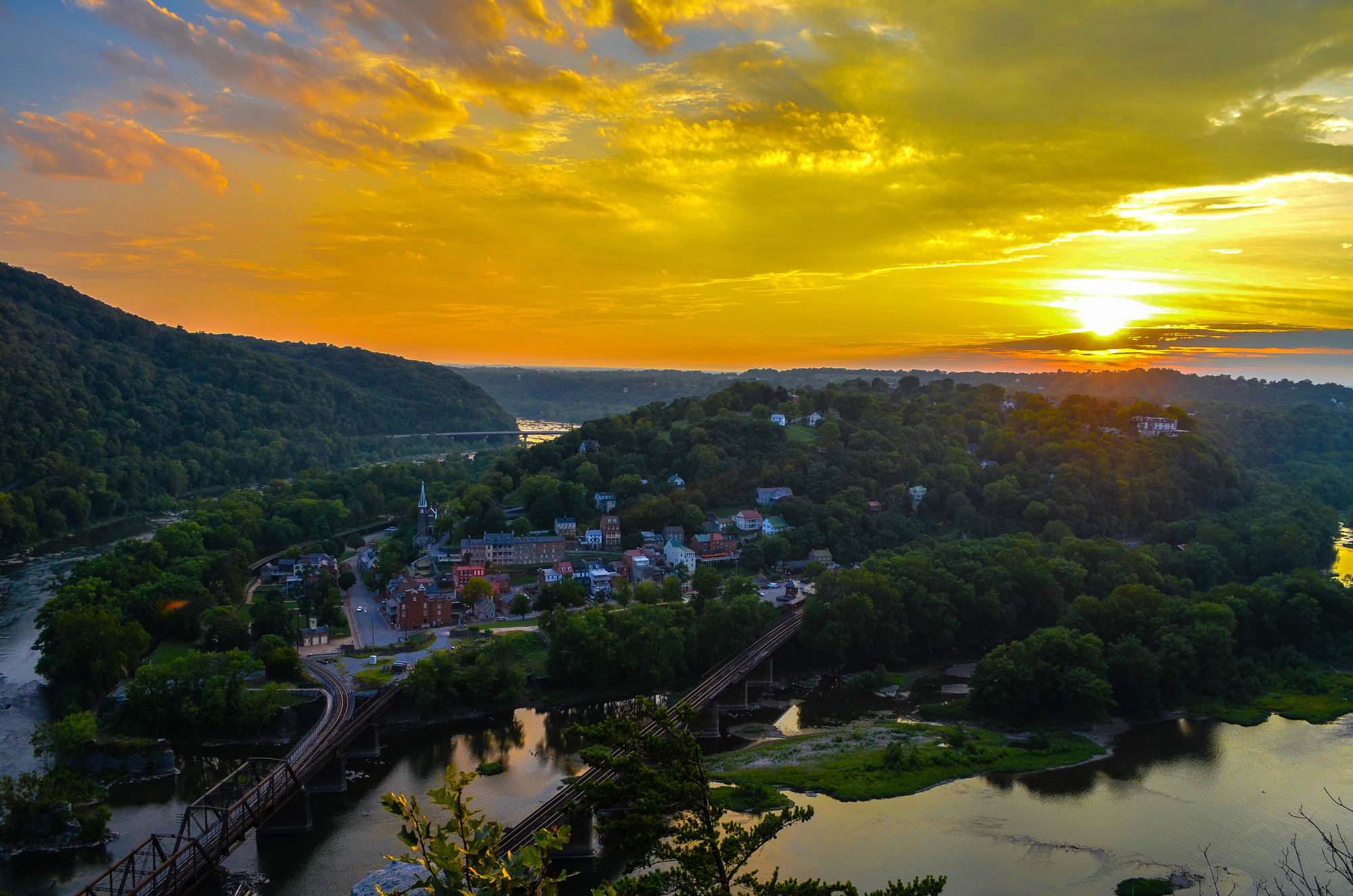 Immediately, Mish began lobbying Maryland's governor and didn't give up, despite political shifts and the Korean War. She used her personal connections and savvy marketing skills to push for land acquisition.
Mish continued to push for land acquisition for Harpers Ferry, even after McDonald's death in 1951. Despite many arduous roadblocks, Mish persisted, never losing sight of the end goal. The first $40,000 in Maryland funds came in 1952 from the Department of Forests and Parks budget. An additional $25,000 was appropriated in 1956. Title issues delayed the process yet again, but Mish continued on. The first Maryland purchase was finally made in July 1954. Mish took great pride in the fact that unlike West Virginia, Maryland was able to acquire all its property for the site without resorting to condemnation proceedings. (View of Harpers Ferry from Maryland Heights above, image courtesy of NPS/D. Taggart)
In 1961, Mish received a governor's appointment to statewide service as a founding trustee of the Maryland Historical Trust. In 1962, her historic preservation efforts earned her the first Maryland Heritage Award from the Maryland Historical Society. Mish mysteriously died just six years later at the age of 63. The Hon. Charles McC Mathias, Jr. of Maryland, spoke of Mish, following her death, in the House of Representatives, saying, "Mrs. Mish was a woman of lively intelligence, tremendous energy, and deep commitment to the future of the Potomac Valley. As a historian, she was fascinated by the rich past of the valley, and believed that this heritage should be made visible and tangible for present and future generations." Mish's tireless efforts and dedication to historic preservation in Washington County left a legacy that is still enjoyed by residents and visitors today.
Honor her legacy by taking a trip to one of the sites that she had a hand in preserving (make sure to check availability and COVID restrictions!): in Hagerstown, the Washington County Historical Society and the Hager House, or visit one of the outdoor sites, Fort Frederick State Park and Harpers Ferry National Historical Park.
Sources:
http://npshistory.com/publications/hafe/adhi.pdf
https://www.journal-news.net/journal-news/notable-people-involved-in-saving-general-adam-stephen-house/article_7421b30a-c558-5959-bcaa-f0b1e471c428.html
https://www.harpersferryhistory.org/sites/harpersferryhistory.org/files/uploaded-images/TheView_Summer2018.pdf
https://www.google.com/books/edition/Congressional_Record/SccmnYp57ssC?hl=en&gbpv=1&dq=Mary+Mish&pg=PA16370&printsec=frontcover