Calendar of Events
John Schildt – "People and Places at Antietam"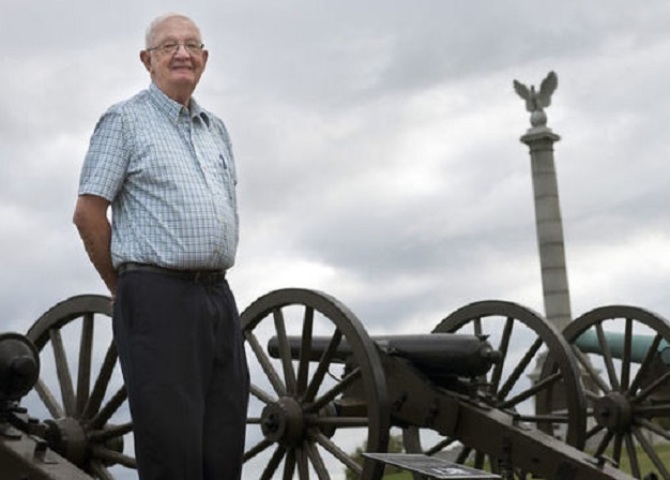 Jacob Rohrbach Inn

138 W. Main Street
Sharpsburg, MD 21782

Website
301-432-5079

Rev. Schildt will present the final Summer Lecture Series talk on Wednesday, August 28 with "People and Places at Antietam". His talk will discuss how the the bloody battle of September 1862 connected people and places.
These outdoors programs will be held at the Jacob Rohrbach Inn on Wednesday evenings at 7:00 p.m. To ensure adequate seating, please bring a chair. In case of inclement weather, lectures will be held at the Sharpsburg Christ Reformed Church of Christ. Parking is available on Main and Hall Streets. For updates and a full schedule of presenters & topics check the Jacob Rohrbach Inn Facebook page.
John Schildt hardly needs an introduction. He is well known for his many books relating the various aspects of the Maryland Campaign of 1862 and local history. Reverend Schildt graduated from Shepherd College, Wesley Theological Seminary and has studied at Western Maryland College, Gettysburg Seminary and West Virginia University. Rev. Schildt was introduced to Civil War history by his great-grandmother who fed Union troops on the way to Gettysburg when she was a little girl. John has been a lecturer and guide for the Gettysburg College Civil War Institute, Bud Robertson's "Campaigning with Lee", the Chicago Civil War Round Table, and many other groups. He was the main speaker at the 125th anniversary of Antietam. Outside of Civil War history, John has led three educational excursions to Normandy and took part in the American and French commemoration of the 50th anniversary of the D-day landing in 1994. While leading explorations, he likes to make history come alive by sharing human interest stories about people and places. Having been a lifelong student of Antietam, John has written many books on the subject, including "September Echoes," "Drums along the Antietam," "Roads to Antietam," and several others.