Calendar of Events
Civil War Meeting and Talk on the Battle of Chattanooga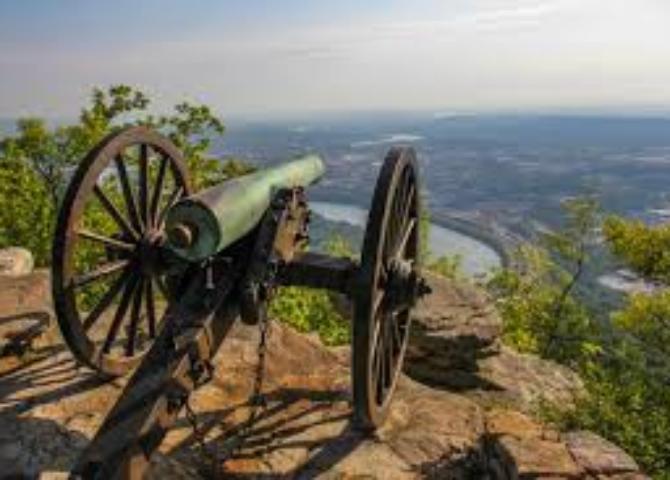 Homewood Suites

1650 Pullman Lane
Hagerstown, MD 21740

Website
301-766-9516

The Hagerstown Civil War Round Table will be featuring a talk on the Battle of Chattanooga by Dave Powell. This will complete Dave's trilogy of talks during consecutive April meetings of 2017-2019 on Tullahoma, Chickamauga, and Chattanooga.
The Battle of Chattanooga was launched on November 23, 1863 when Grant sent General Thomas to probe the center of the Confederate line. This simple plan turned into a complete victory, when the Yankees captured Orchard Knob and the Rebels retreated higher up Missionary Ridge. On November 24, the Yankees under Major General Joseph Hooker captured Lookout Mountain on the extreme right of the Union lines, and this set the stage for the Battle of Missionary Ridge.
The event is at 7:30 pm on Thursday, April 25, 2019 at Homewood Suites, 1650 Pullman Lane Hagerstown, MD. Dinner at 6:30 pm, open to non-members as well as members, is $22 (reservations required) and the talk at 7:30 pm is $5 for non-members, both payable at the meeting. For more information visit https://sites.google.com/view/hagerstowncwrt/home, search for: Hagerstown Civil War Round Table, email hagerstowncwrt@gmail.com, or call Dennis Graham at 301 766 9516.
David A. Powell is a graduate of the Virginia Military Institute (1983) with a BA in history. He has published numerous articles in various magazines, and more than fifteen historical simulations of different battles. For the past decade, David's focus has been on the epic battle of Chickamauga, and he is nationally recognized for his tours of that important battlefield. The result of that study was his first published book, The Maps of Chickamauga (Savas-Beatie, 2009.) His next book was Failure In The Saddle: Nathan Bedford Forrest, Joe Wheeler, and the Confederate Cavalry In the Chickamauga Campaign (Savas-Beatie, 2011.) Most recently, he has concluded a narrative history of the campaign in three volumes: Vol. I was The Chickamauga Campaign: A Mad Irregular Battle, released in 2014; Volume II, The Chickamauga Campaign: Glory or the Grave was published in 2015; the conclusion, Vol. III The Chickamauga Campaign: Barren Victory appeared in September 2016. David and his wife Anne live and work in the northwest suburbs of Chicago, Illinois. He is Vice President of Airsped, Inc., a specialized delivery firm.