Calendar of Events
In Their Own Voices: A Living History and Heritage Food Event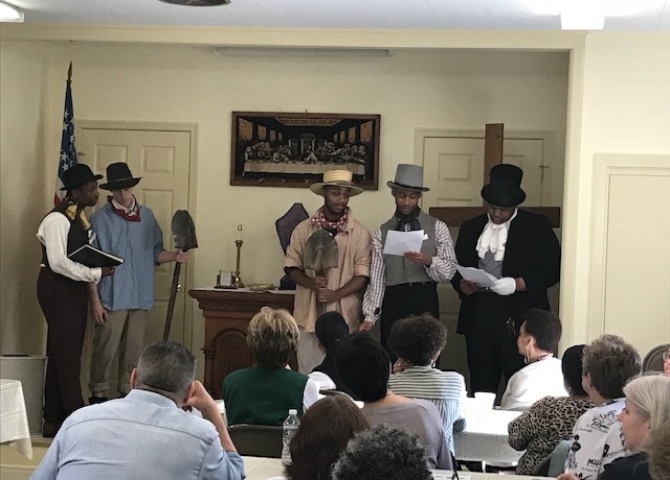 Harriet Chapel

12625 Catoctin Furnace Rd.
Thurmont, MD 21788

Website
443-629-8661

The Catoctin Furnace Historical Society's sixth annual Black History Month event will feature a lunch of collard greens, ham, potatoes, sweet potato pie and iced tea made from traditional recipes researched and prepared by Silver Oak Academy students. Following lunch, Silver Oak student actors will portray young workers and servants in vignettes based on actual events in the village and there will be a reading of the names of enslaved workers at Catoctin Furnace.
The event is free and open to the public.
The event is sponsored by the Catoctin Furnace Historical Society, Inc., Harriet Chapel, Cunningham Falls State Park, & Silver Oak Academy. RSVPs appreciated!