Calendar of Events
Civil War Meeting and Talk on the Battle of Perryville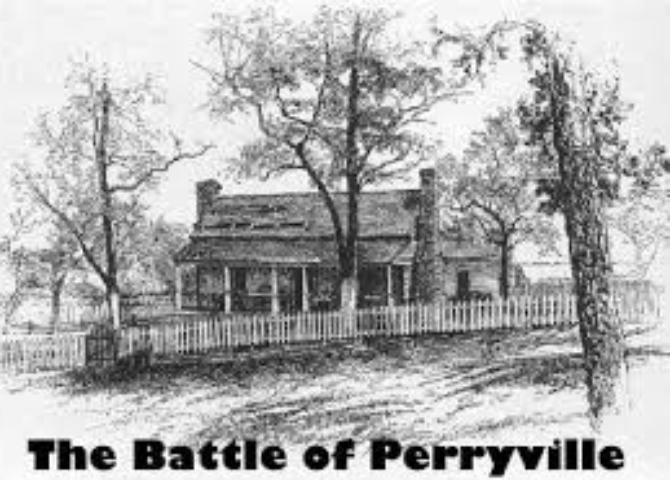 Homewood Suites

1650 Pullman Lane
Hagerstown, MD 21740
The Hagerstown Civil War Round Table will be featuring a talk on the Battle of Perryville by Chris Kolakowski. In the summer of 1862, Confederate Gen. Braxton Bragg launched an invasion of the key border state of Kentucky, hoping to divert Union attention from the Southern strongholds at Vicksburg and Chattanooga, as well as to encourage volunteers to join the Rebel army. Though unsuccessful in recruitment, Bragg's Army of Kentucky did draw Federal forces out of northern Alabama and Middle Tennessee. The movement north also coincided with Robert E. Lee's Maryland Campaign in the east. On October 7th, Maj. Gen. Don Carlos Buell's Army of the Ohio, in pursuit of Bragg, converged on the crossroads town of Perryville. The battle was a Confederate tactical victory, though the heavy bloodshed forced Bragg to retreat into Tennessee, his army would never return to Kentucky.
The event is at 7:30 pm on Thursday, March 28, 2019 at Homewood Suites, 1650 Pullman Lane Hagerstown, MD. Dinner at 6:30 pm, open to non-members as well as members, is $22 (reservations required) and the talk at 7:30 pm is $5 for non-members, both payable at the meeting. For more information visit https://sites.google.com/view/hagerstowncwrt/home, search for: Hagerstown Civil War Round Table, email hagerstowncwrt@gmail.com, or call Dennis Graham at 301 766 9516.
Christopher L. Kolakowski has spent his career interpreting and preserving American military history with the National Park Service, New York State government, the Rensselaer County (NY) Historical Society, the Civil War Preservation Trust, Kentucky State Parks, and the U.S. Army. He has written and spoken on various aspects of military history from 1775 to the present. He has published two books with the History Press: The Civil War at Perryville: Battling For the Bluegrass and The Stones River and Tullahoma Campaign: This Army Does Not Retreat. The U.S. Army will shortly publish his volume on the 1862 Virginia Campaigns as part of its sesquicentennial series on the Civil War. He is a contributor to the Emerging Civil War Blog, and his study of the 1941-42 Philippine Campaign titled Last Stand on Bataan was released by McFarland in late February 2016. Chris was born and raised in Fredericksburg, Va. He received his BA in History and Mass Communications from Emory & Henry College, and his MA in Public History from the State University of New York at Albany. He came to Norfolk having served as Director of the General George Patton Museum and Center of Leadership in Fort Knox, KY from 2009 to 2013. He became the MacArthur Memorial Director on September 16, 2013.