Calendar of Events
Civil War Meeting and Talk entitled Beyond the First Shots: Fort Sumter's Role in the Defense of Charleston Harbor, 1861-1865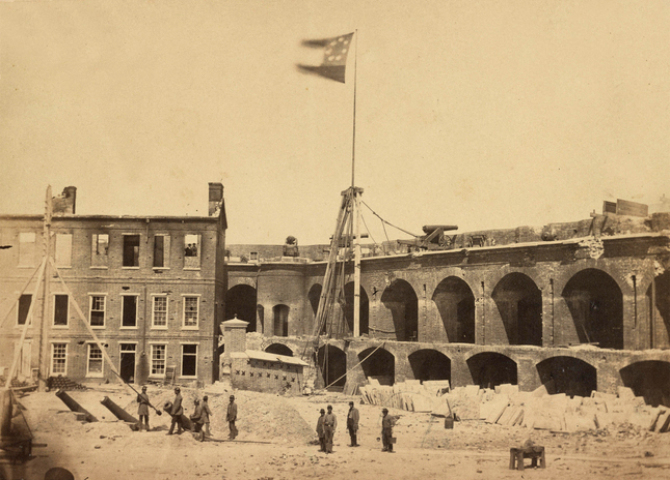 Homewood Suites

1650 Pullman Lane
Hagerstown, MD 21740

Website
301-766-9516
$
The Hagerstown Civil War Round Table will be featuring a talk on Fort Sumter by Olivia Black.
Fort Sumter is most widely recognized as the place where the Civil War began, however, the fort continued to be an important and contested symbol of resistance for four years after the first shots. Union forces attacked Fort Sumter with the largest ironclad fleet assembled in history to that point and bombarded it for 18 months with heavy artillery, but Confederate forces continued to man the fort's ruins until February of 1865. Learn more about the monumental efforts and harebrained schemes that the Union used to try to capture the cradle of secession.
The event is at 7:30 pm on Thursday, February 28, 2019 at Homewood Suites, 1650 Pullman Lane Hagerstown, MD. Dinner at 6:30 pm, open to non-members as well as members, is $22 (reservations required) and the talk at 7:30 pm is $5 for non-members, both payable at the meeting.
For more information visit https://sites.google.com/view/hagerstowncwrt/home, search for: Hagerstown Civil War Round Table, email hagerstowncwrt@gmail.com, or call Dennis Graham at 301 766 9516.
Olivia Black is a park ranger and the volunteer program coordinator at Antietam National Battlefield where she has worked since August 2016. Previously, she worked as a park guide at Fort Sumter National Monument from 2010 to 2016. She has a Bachelor's Degree in history from St. Mary's College of Maryland and a Master's Degree in history from The Citadel in Charleston, SC.