Calendar of Events
Textile Workshop by Colonial Williamsburg Curator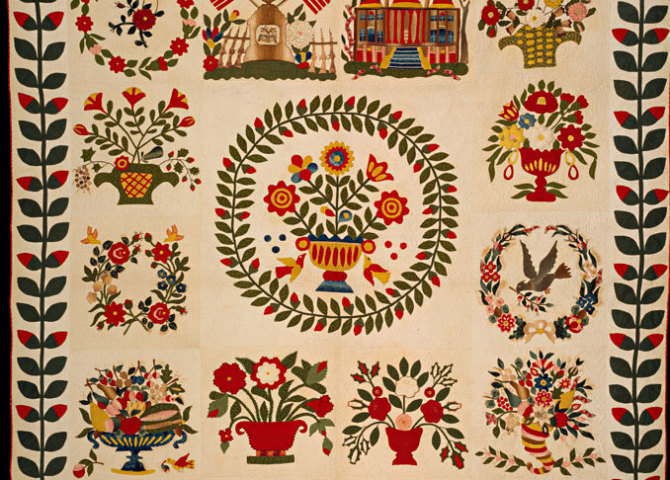 Heritage Frederick

24 E. Church Street
Frederick, MD 21701

Website
301-663-1188
$
Heritage Frederick, a cultural and educational nonprofit dedicated to the research and interpretation of Frederick County history, is offering a special workshop on the care of textiles, such as quilts, coverlets and clothing, on Saturday, June 23, 10:00 am – 11:30am. The public is invited. The workshop is designed to give easy and low-cost ways to preserve antique textiles in the home, and when to call a professional for special care.
The workshop will be given by Linda R. Baumgarten, recently retired curator of textiles and costumes at Colonial Williamsburg Foundation. Baumgarten is an award-winning author of four books and co-author of another book, "What Clothes Reveal, The Language of Clothing in Colonial and Federal America," which received the Millia Davenport Publications Award from the Costume Society of America. In 2014 she collaborated on the book "Four Centuries of Quilts: the Colonial Williamsburg Collection." Her most recent book, "The Art of Quilting," will be for sale at Heritage Frederick's Book Nook. Her program will begin with the elements that harm textiles, and the way to store them in the home. She will bring samples of materials to use when storing textiles. "I've known Linda as a friend and colleague throughout most of our careers," said Mary Boswell, Executive Director of Heritage Frederick. "She trained me in the care of textiles, when the organization where I worked, known as Preservation Virginia today, lent a bed covering for an exhibit at The Octagon, in Washington, D.C. Then she helped with an exhibition of the robes of Chief Justice John Marshall in Richmond. We've been friends ever since," she added.
Admission is $10. The workshop is part of a series, with Frederick County Bank as Presenting Sponsor, funded by the Carlson Family Foundation and the Heart of the Civil War Heritage Area. For reservations and details, contact Mary Boswell at 301-663-1188 x 107 or mboswell@frederickhistory.org.