Calendar of Events
Historic Frederick Walking Tour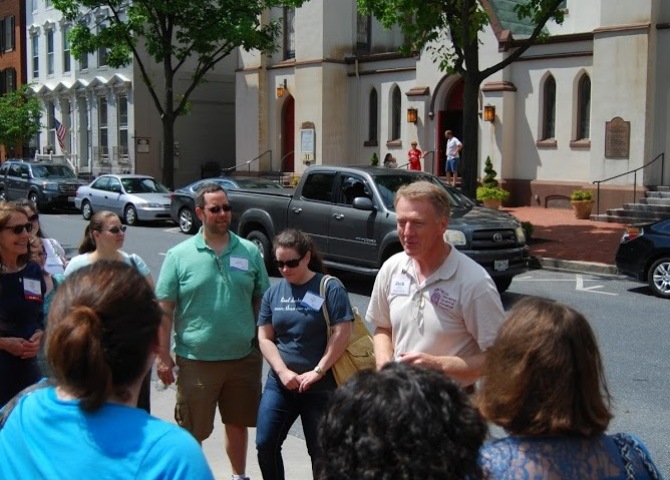 Heritage Frederick

24 E. Church Street
Frederick, MD 21701

Website
301-663-1188
$
Experience the history and beauty of downtown as knowledgeable guides share the fascinating stories that make up historic Frederick, Maryland.
Take the tour at 11 AM on 3rd & 5th Saturdays, or 1:30 PM on 1st & 3rd Sundays.
The Tour is 90 minutes long and begins at the Museum of Frederick County History, 24 East Church Street, Frederick, MD. Tickets are $10/adult, $8/senior, $7/child.