Calendar of Events
Brinton's Brandy Labeling Day at Tenth Ward Distilling Company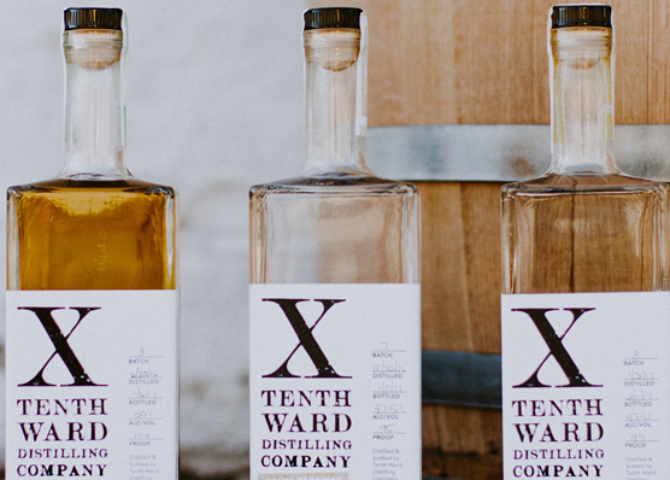 National Museum of Civil War Medicine

48 East Patrick Street
Frederick, MD 21701

Website
301-695-1864
$
Taste Civil War history in this new partnership between the National Museum of Civil War Medicine and Tenth Ward Distillery. Reserve 1 or 2 of only 100 bottles of 'Brinton's Brandy' by purchasing the "Brinton's Brandy" package and be a part of a series of exclusive events hosted by the two organizations in Frederick, Maryland. The "Brinton's Brandy" package includes admission to exclusive events, tastings, a museum membership, a hands-on experience of bottling brandy, plus your very own bottle of "Brinton's Brandy," along with two commemorative glasses and a package of chocolate bullets from Perfect Truffle. Visit the National Museum of Civil War Medicine's website for more information.
January 21, 2018: Tenth Ward's owner and co-founder Monica Pearce will lead Brinton's Brandy ticketholders through a private tour and tasting at Tenth Ward. The tour and tasting will be followed by the opportunity to help Tenth Ward package Brinton's Brandy as well as the chance to label, stamp and seal your very own bottle. Brinton's Brandy will be released only to package ticket holders at this time with the option to purchase additional bottles on the same day.
To sign up for Brinton's Brandy Labeling Day, email jake.wynn@civilwarmed.org with your preferred time-slot. *Event only available for those who purchased a Brinton's Brandy package.*
3:00pm-4:00pm
4:00pm-5:00pm
5:00pm-6:00pm
Brinton's Brandy will be officially released to the public following the third and final event in the series – Brinton's Brandy Release Party on Tuesday, February 13th at the Civil War Medicine Museum. Remaining items included in the Brinton's Brandy package may be picked up during the release party on the 13th as well as bottles for those that are unable to attend the labeling day.
More about Brinton's Brandy: "The drink is named for the innovative surgeon who found that giving small bribes of cherry brandy assisted him in his role as the first curator of the Army Medical Museum during the Civil War. Modeled after a traditional Civil War era spirit recipe, Brinton's Brandy is an apple brandy distilled from McCutcheon's cider and infused with local cherries. While this spirit would have been called a 'cherry brandy' at that time it typically would have been based with an apple brandy or rye whiskey then infused with cherries after distillation."