Calendar of Events
Flowers to Pharmaceuticals – Civil War Medicinal Gardens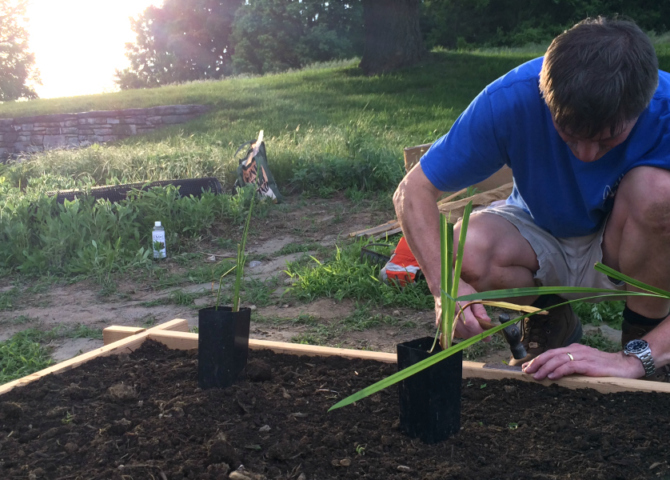 Pry House Field Hospital Museum

18906 Shepherdstown Pike
Keedysville, MD 21756

Website
301-695-1864
$
During the American Civil War, access to drugs and medicines became a serious issue for communities on both sides of the conflict. Instead of relying on official sources, civilians often relied on what they could scrounge or grow themselves.
On August 15 at the Pry House Field Hospital Museum, NMCWM volunteer Greg Susla will discuss his five years of work on the re-established medicinal herb garden at the Pry House, focusing on the most recent expansion. He will note the medicinal applications of the various plants grown in the garden and their uses during the 19th century.
The program beings 11:00 AM in the Pry Barn. It will be a "pay-what-you-please" event. Admission to tour the Pry House Field Hospital Museum is a suggested donation of $3.
Greg Susla has been a volunteer at the National Museum of Civil War Medicine since January 2011. Greg received his pharmacy degrees from the Universities of Connecticut and Florida and completed a critical care pharmacy residency at the Ohio State University Hospitals. Greg spent the majority of his career as the ICU pharmacist at National Institutes of Health in Bethesda, MD and volunteered his time in the ICU at the National Naval Medical Center in Bethesda, MD. Greg has been active in the Society of Critical Care Medicine for over 25 years serving on a number of the Society's committees, and is a Fellow in the American College of Critical Care Medicine. Greg recently retired as the Associate Director of Medical Information at MedImmune in Gaithersburg, MD. Greg is leading the restoration of the garden and is being assisted by his wife Lisa and other staff members and volunteers at the Museum and Pry House. Greg and his wife Lisa live in Frederick, MD.