Calendar of Events
Naval and Marine Medicine Weekend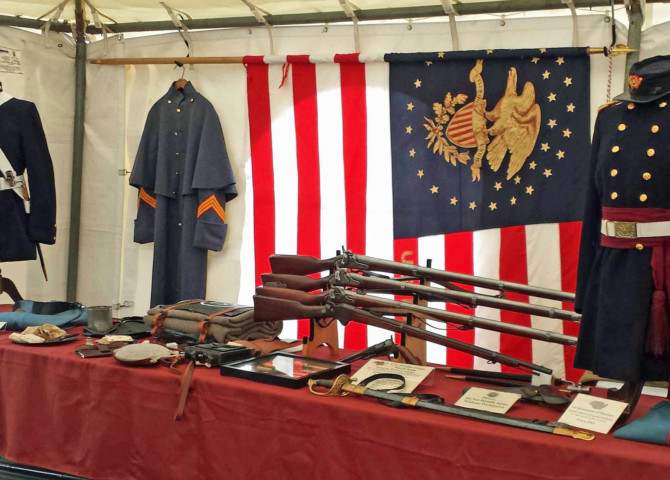 National Museum of Civil War Medicine

48 East Patrick Street
Frederick, MD 21701

Website
301-695-1864
$
On January 18-19, 2020 the National Museum of Civil War Medicine is partnering with the United States Marine Corps Historical Company for a weekend devoted to US Navy and Marine Corps medical care during the Civil War. That weekend, visitors to the Museum will be treated to a special temporary exhibit about US Navy and Marine medical care and evolving technology during the Civil War. With tables full of original and reproduction artifacts, visitors will have a rare opportunity to get a close look at the items which presented challenges and opportunities for members of the US Navy and Marines during America's bloodiest conflict.
The exhibit will focus heavily on the Battle of Fort Fisher (January 13-15, 1865) which featured a successful assault by US Navy and Marine forces on the Confederate fort in North Carolina. Discover how the Navy and Marines worked together to take the fort, and the medical difficulties presented by an amphibious operation.
The Naval and Marine Medicine weekend is included with admission, and FREE for NMCWM members.
The United States Marine Corps Historical Company is a not-for-profit educational corporation structured and operated as a professional agency established to support the United States Marine Corps, and Marine Corps Heritage Foundation. Their principle objective is to educate the public, and their fellow Marines in the history of the Corps, and function as a high profile public relations tool for the U.S. Marine Corps and Marine Corps Heritage Foundation. In so doing, they continually strive to objectively present the contributions of past Marines, highlight the relevance and impact of their actions on today's society, and enlighten and motivate this and future generations on the importance of the Marine Corps and its mission.