Calendar of Events
Spirits of the Furnace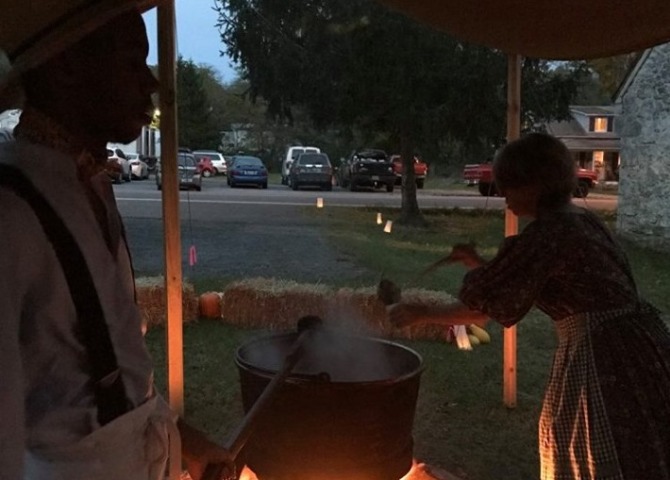 Museum of the Ironworker

12610 Catoctin Furnace Rd.
Thurmont, MD 21788

Website
443-629-8661
$
In partnership with Cunningham Falls State Park, Silver Oak Academy, and Harriet Chapel, the Historical Society will present "Spirits of the Furnace" on Saturday, October 19, 2019 from 6:30 p.m. to 8:30 p.m.
"Spirits of the Furnace" is a guided night tour through the historic Catoctin Iron Furnace and Village, with stops in historic structures and along the landscape. Refreshments will be available at the ca. 1810 Collier's Log House. Kids can also make a craft. Visitors are encouraged to bring a flashlight and wear shoes appropriate for walking on uneven terrain.
Admission is $10 for adults, $5 for children 12 and under. All proceeds will benefit the preservation and interpretation of the historic village. Admission is limited to 75 (15 per group beginning every half hour) and must be purchased in advance.